In an ever-changing climate, scheduling for the Airline Industry can be challenging. Shyft provides ease and flexibility when scheduling your team. Use Open Shift and VTO Opportunities when demand changes and keep your team aware of important workplace information and opportunities.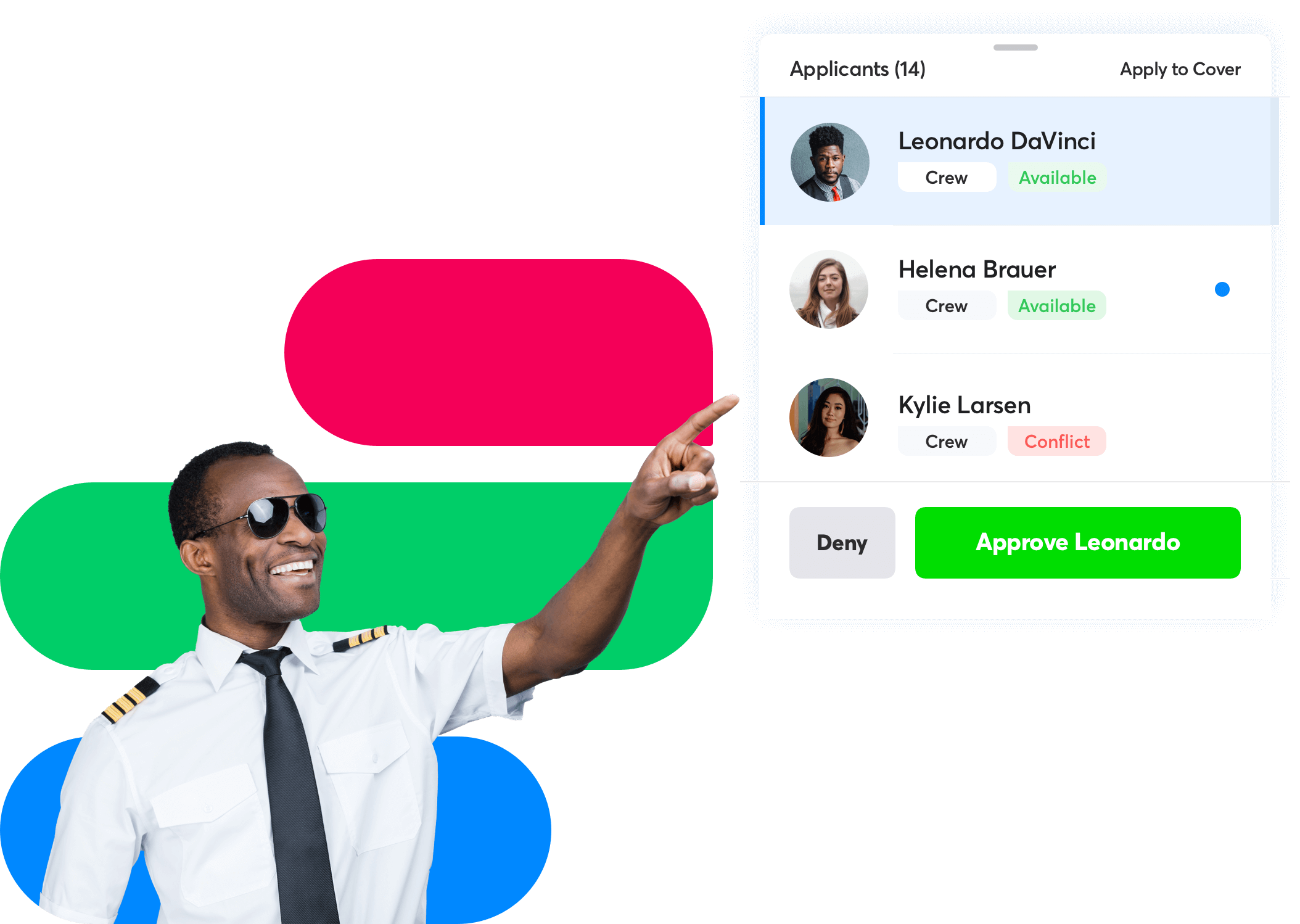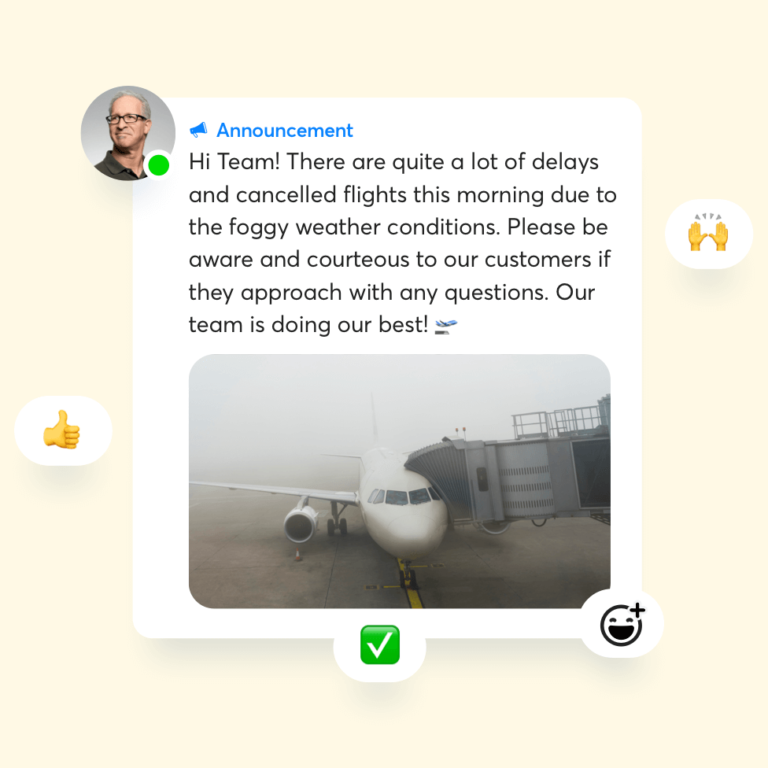 Announce Updates & Build Teamwork
Keeping employees informed every step of the way boosts morale and allows team members to provide the best possible customer experience. 
Shyft's Open Shift and Voluntary Time Off features allow managers to increase or decrease staffing when labor demand changes. As a result, employees can create a schedule that works best for them.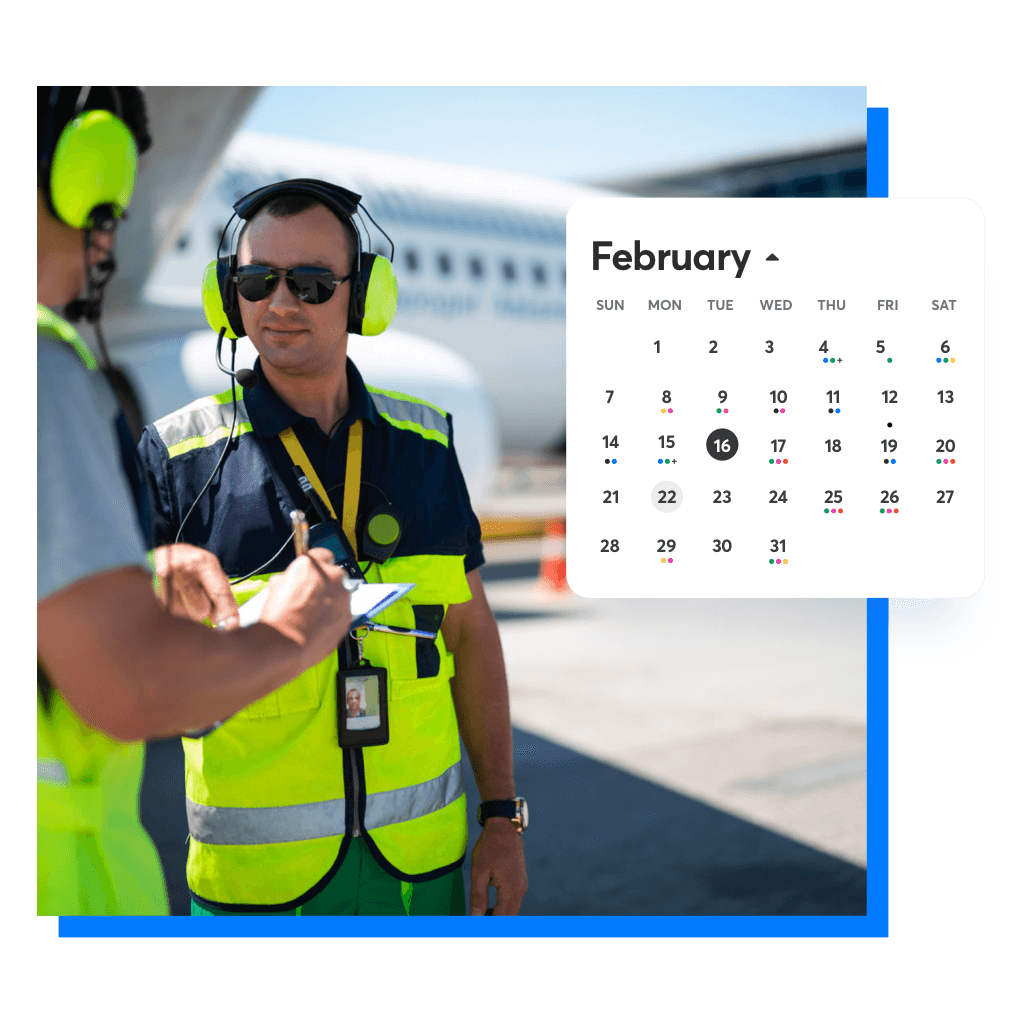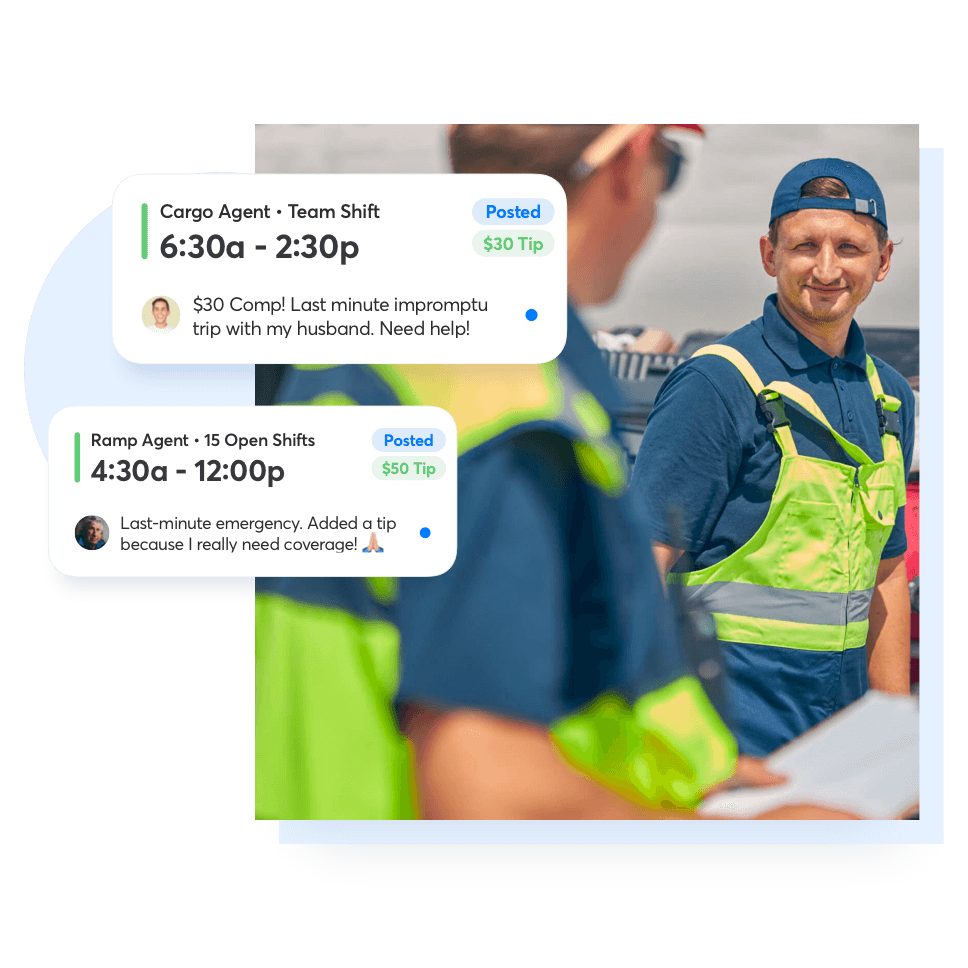 Team members can add shift tips to help staff hard to fill shifts. Additional incentives boost the chance of shifts getting covered and help employees earn extra income. Staff add shift premiums that range from $5 – $200 to fill important holiday shifts.
Rely on Shyft when team members need it the most. Shyft is counted on to keep associates, managers, and companies connected during disasters and emergencies.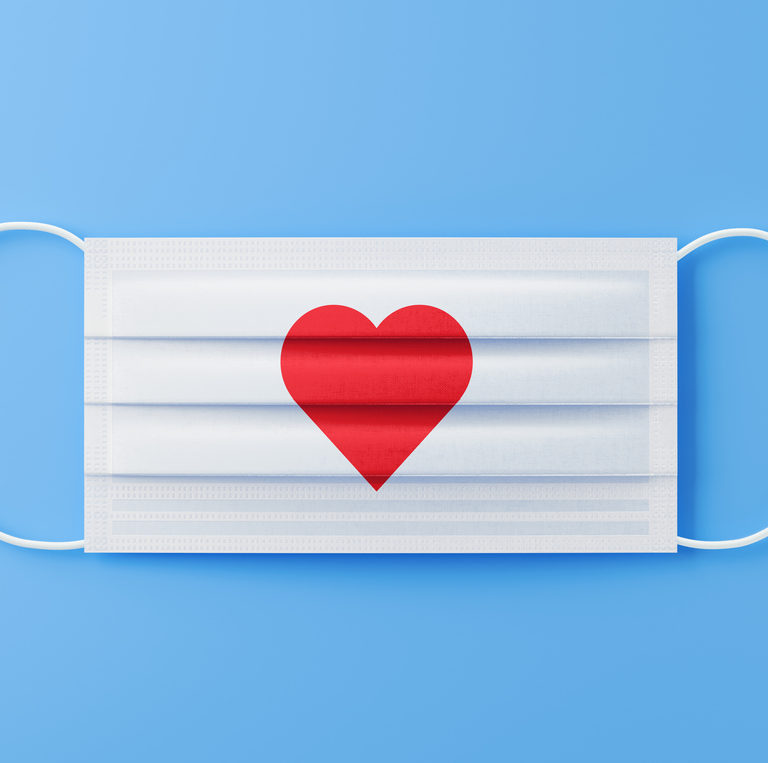 Get Started With Shyft Today