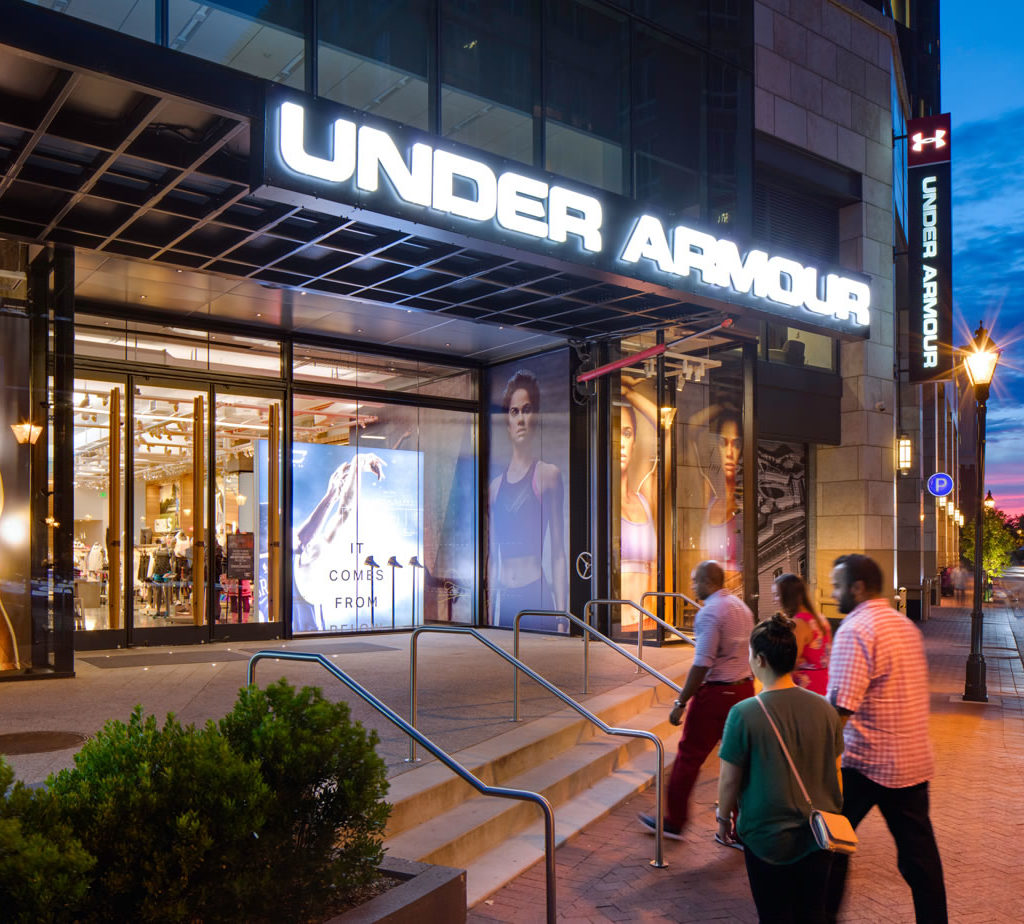 Team Activity at Two Under Armour Locations
There is an Under Armour Factory House in Minnesota with plenty to be proud of. Not only is it the highest-grossing store with the largest team in Minnesota, but it has risen to the challenge of embracing modern-day solutions.
Over the past 2.5-3 years, the managers at the UA Factory House have used Shyft for shift swapping, scheduling, and managerial tasks, with the goal of growing their team to achieve an ideal level of staffing. We spoke to the manager at the UA Factory House, as well as a manager at an Under Armour Brand House in Wisconsin, to learn more about Shyft's impact in their stores.
They shared how, by adopting Shyft, they've been able to establish flexible scheduling practices and more.
"With Shyft, shift swapping is one less thing to manage"
Less Sweat, More Optimization
Before Shyft, Under Armour's management relied on a manual approach for shift swapping. Teammates posted shifts on a bulletin board in hopes that another team member would add a note to indicate their interest in covering it. Then, a manager would apply the shift trade in the scheduling system.
Now, employees post shifts they need covered in the Shyft solution. Then their teammates can quickly and easily review and offer to cover the shifts. According to the manager, "With Shyft, shift swapping is one less thing to manage."
When put head-to-head with Under Armour's former shift swapping process, management says they've seen the following benefits:
Employees can see all available shifts
Ability to react quickly to changing staffing needs
Managers can easily approve shift swaps
If, say, a shipment arrives early or late, managers are able to use Shyft to adjust staffing in real-time. By sending out open shifts and mass messages to teammates such as, "Got in a bunch of shipments, anyone available?" management gets work covered. Teammates also have the opportunity to pick up more hours.
Shyft Helps Prevent Call-outs
No manager enjoys dealing with employee call-outs – especially when they happen last-minute. However, the Under Armour manager shared that this somewhat frustrating situation has become less frequent since integrating Shyft into their processes.
"We get a lot fewer call-offs and more people getting shifts covered," the manager says. He believes roughly 50% more shifts are covered now. And, even if no one can cover a shift that's been posted, the manager at least knows ahead of time. 
We spoke to another manager at an Under Armour Brand House in Wisconsin. They've also been using Shyft for two years, and the manager agreed that Shyft helps reduce call-outs:
"It's honestly made things more convenient for me. People use Shyft before calling out now."

As many of his associates are university students, the manager noticed that missed shifts would happen frequently, "since studies come first." With Shyft, they can now offer their shift to another team member if they need to prepare for an exam or finish a project.
"Teammates swap shifts maybe once or twice a week, but that's two people who aren't missing work because of Shyft."
Messaging Features that Bring the Whole Team Together
One of the aspects of Shyft UA's team especially loves is the communication features. Managers and associates alike appreciate having an easy way to message their team. As the UA manager says, "New teammates are always excited to find out we're using a mobile solution for shift management and communication."
After explaining to new members how Shyft works and what it's for, teammates can quickly become a part of the team. They're able to start communicating with their team through the team feed, direct messages to coworkers, and by posting shifts for trade.
"It just has better user experience," the manager says. "It's one spot for everyone to see everything, including managers."
As both of the Under Armour managers we spoke to shared, Shyft has benefitted their internal management systems in ways that help them achieve appropriate staffing and team cohesion. The accessibility Shyft provides has helped these two Under Armour locations take charge in an effortless way while helping staff work as a real team.
If you're interested in learning more about Shyft, please contact us to request a demo.