Shyft provides the tools retail stores need to improve operations. Flexible scheduling, the shift marketplace, and team communication creates a positive work environment.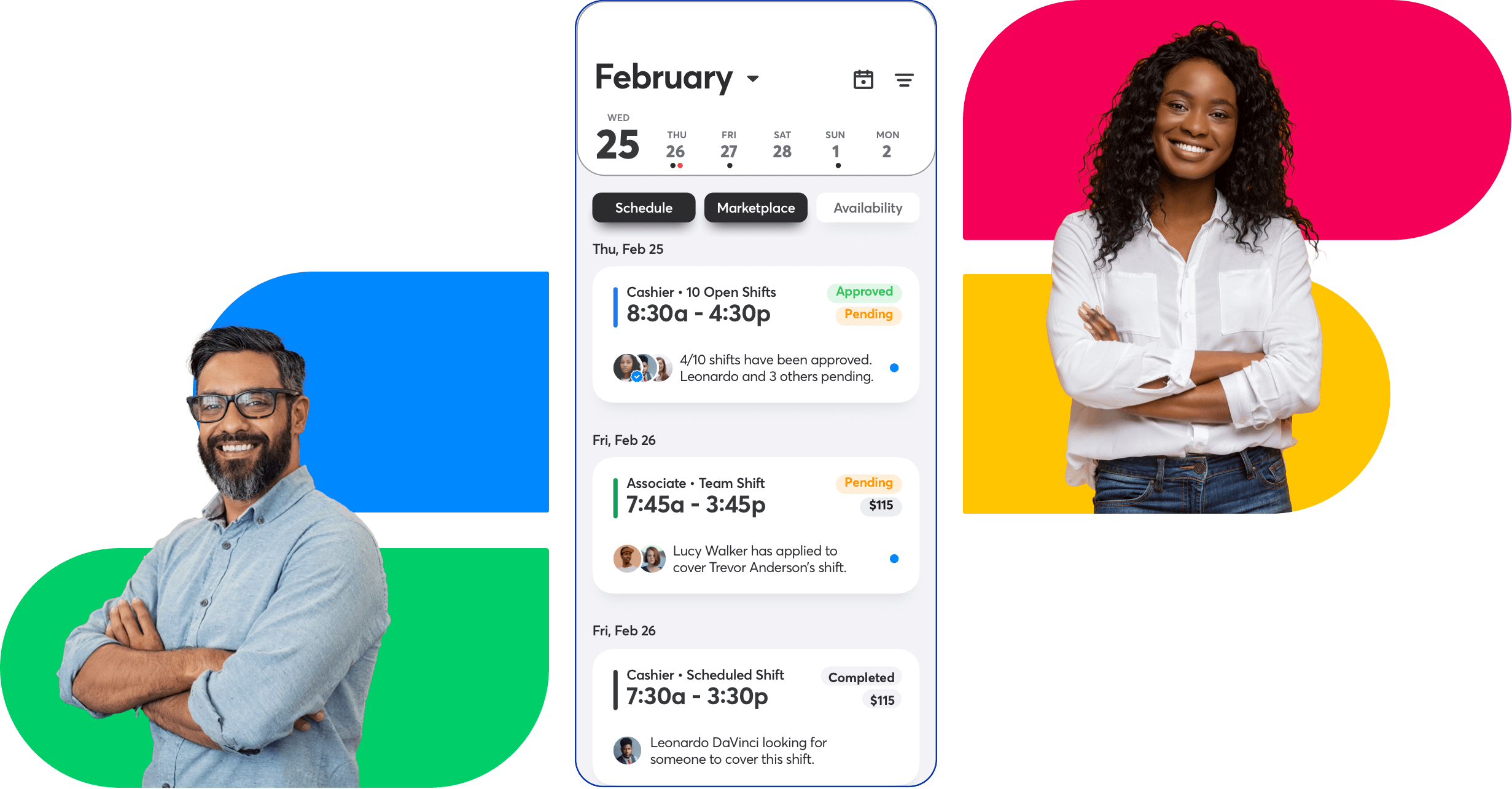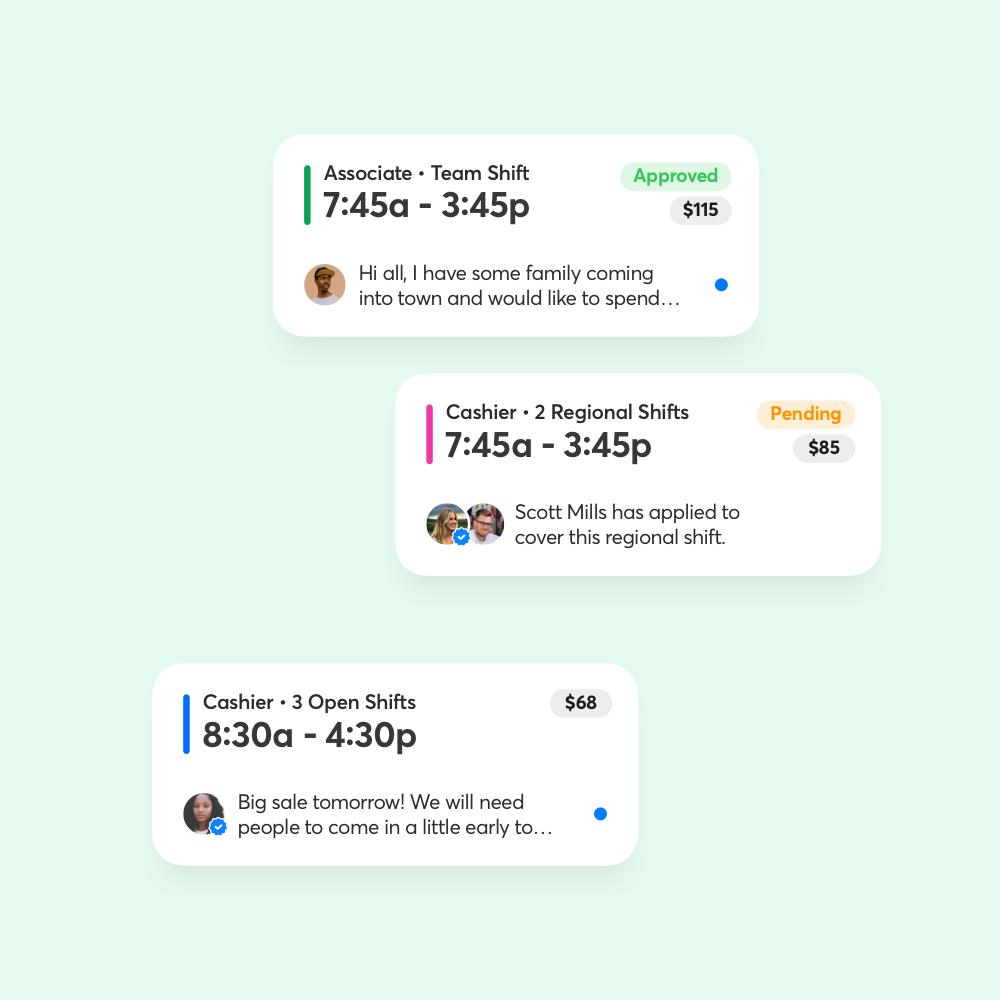 Lower Absenteeism & Reduce Turnover
Foster a sense of community and build team accountability to workplace schedules.
Save Time & Increase Sales Conversion
Shyft's marketplace helps stores keep up with demand, eliminates the need to call down a roster, and gives the schedule flexibility employees crave.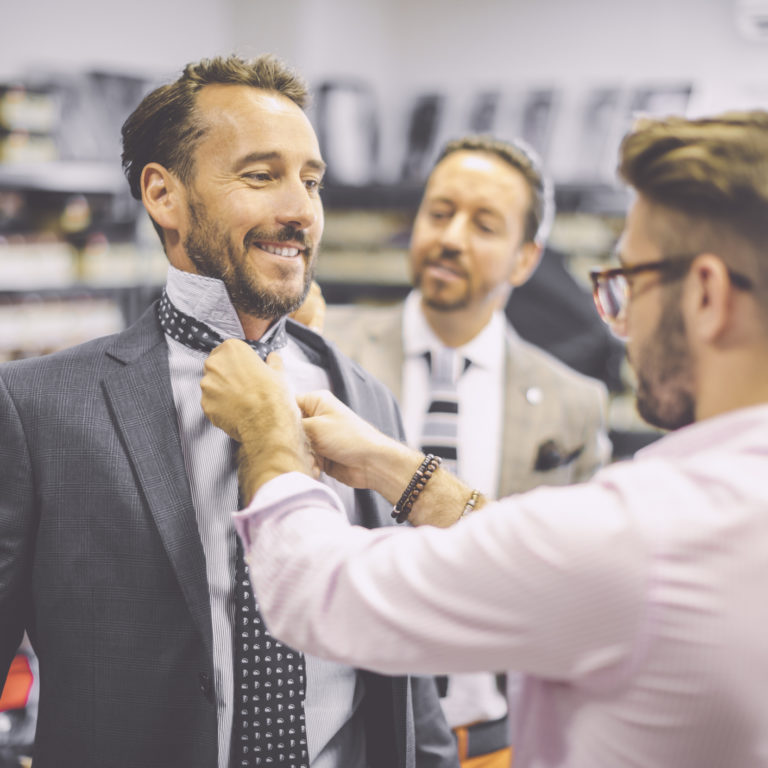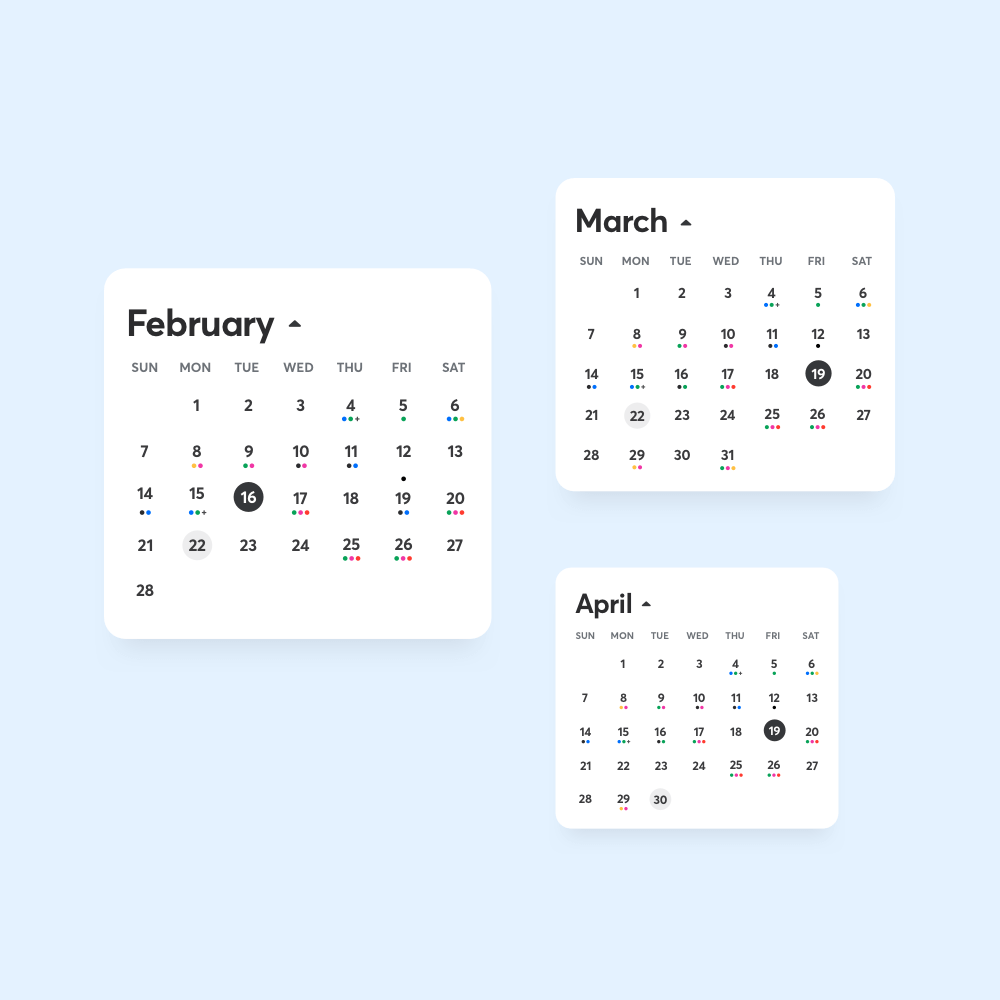 Mobile Schedule Access for Associates
Shyft allows managers and associates the flexibility to stay informed about schedule changes while on-the-go. Shyft offers a variety of schedule integrations to ensure team members can access work schedules on their mobile devices.
Your team is like family. Use Shyft's communication tools to ensure transparency between staff, build a community, share achievements and more.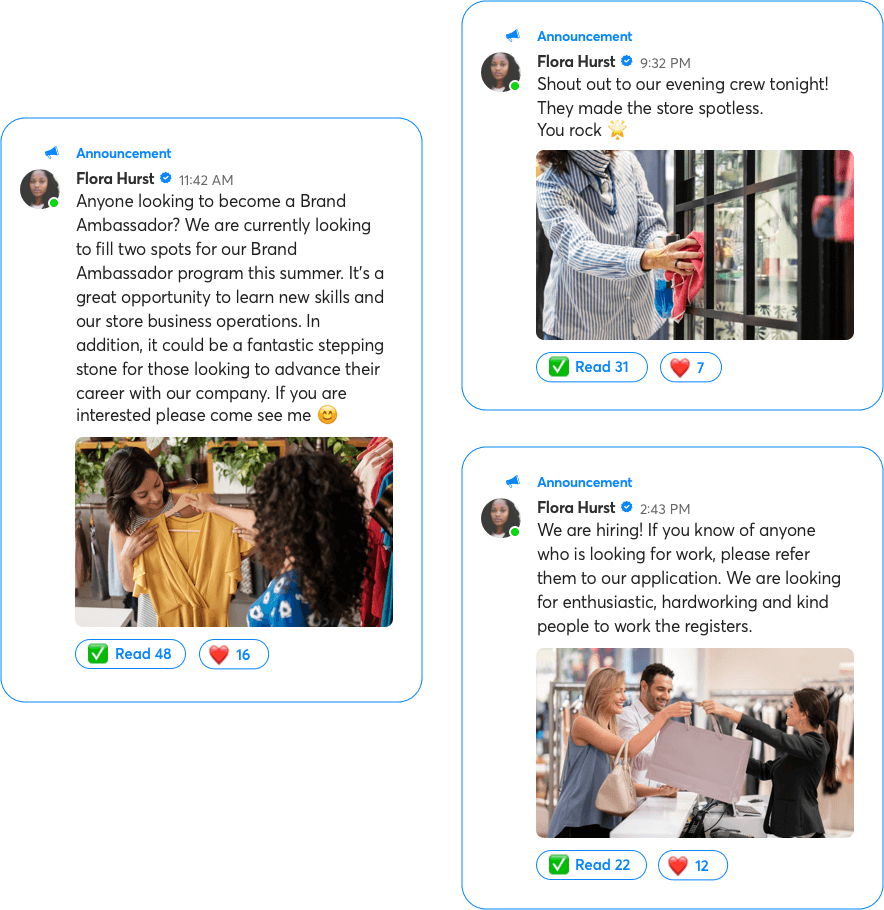 Rely on Shyft when team members need it the most. Shyft is counted on to keep associates, managers, and companies connected during disasters and emergencies.
Get Started With Shyft Today