The Best Mobile WFM App for Hourly Workers
Engage employees with cutting-edge mobile technology to advance workforce management at your company. Shyft Workforce empowers employees to swap their shifts, message their team members, and manage their schedule.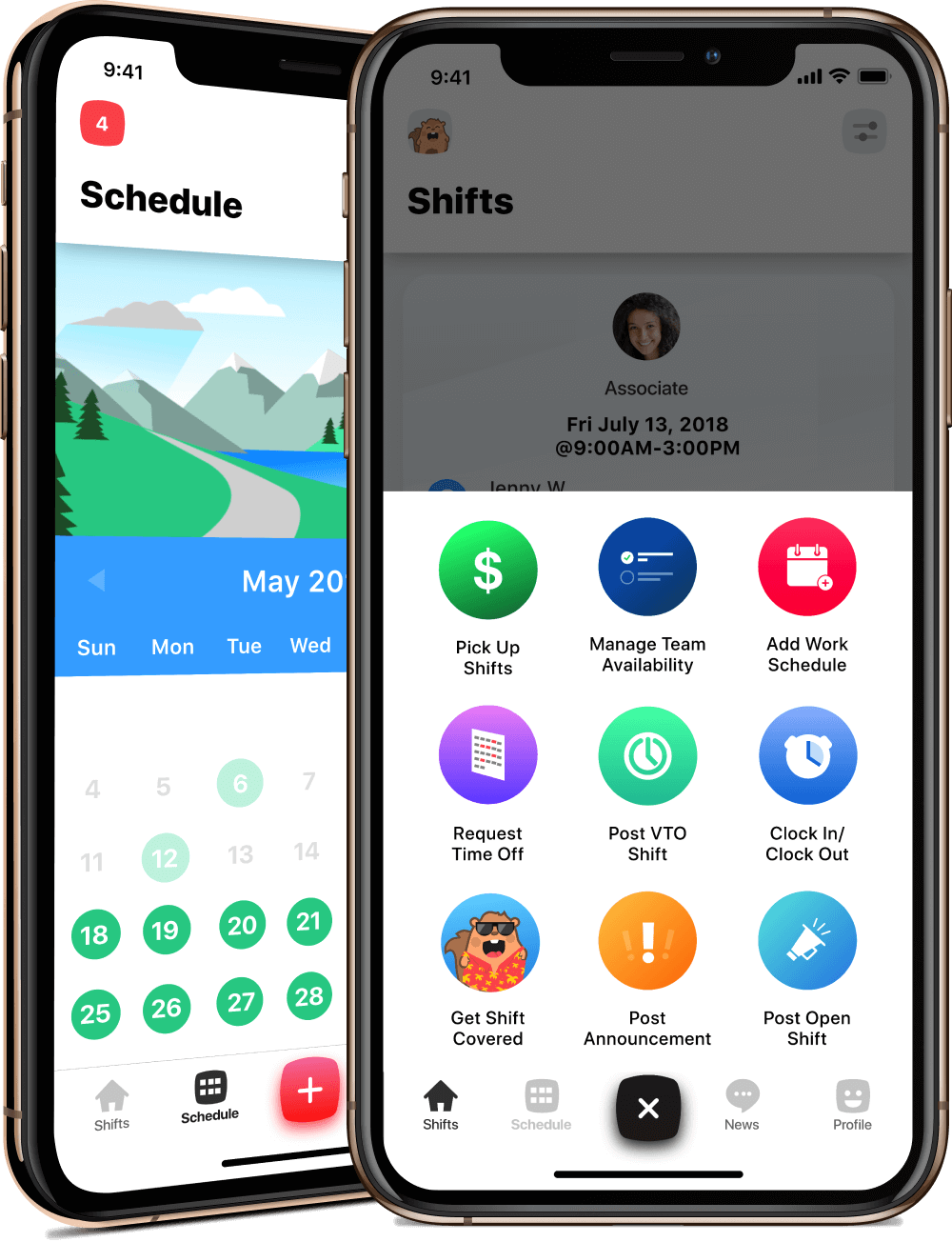 Proven Results
Based on surveys of associates using Shyft, companies that deploy Shyft can achieve the following benefits:
Make the most of your workforce management investment by reducing absenteeism and turnover.
Learn More
Successfully engage employees in a user-friendly, convenient mobile and desktop application.
Learn More
Leverage flexible scheduling and record-keeping features to comply with Fair Workweek legislation.
Learn More
Centralize communication and shift swapping in a secure, company-approved channel.
Learn More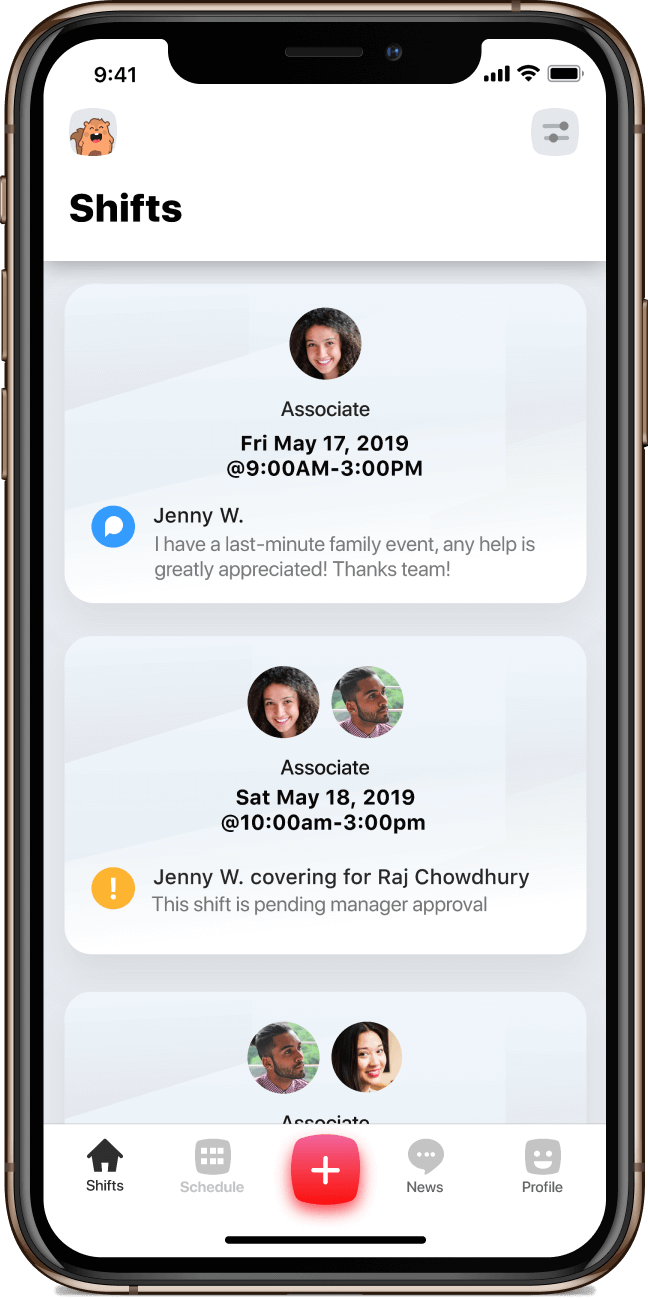 The Right Features for the Job
Hourly workers can access Shyft on their smartphone, tablet, or through a browser on a desktop device. The Shyft product suite contains the features employees need to fully manage their work and personal schedules on the go.
Customized Industry Solutions
Shyft works closely with customers to configure the Shyft platform to their unique industry and business needs. The Shyft solution is flexible, customizable, and built to scale to support large companies across multiple industries.
Customers
Shyft is proud to work with leaders in employee engagement to drive innovation across their organization. Shyft is currently deployed at a variety of companies, including national retail, supply chain, and food service organizations.
Partners
Shyft integrates with the best workforce management systems to help companies further streamline scheduling and improve forecasting. Shyft partners with workforce management experts and best-in-class cloud technology providers to best support companies' business strategies.
Learn more about how Shyft can help your business.