This year, we set out to help brands #GoBoldly into the future of workforce management. After three days of product demos, meetings in our booth and networking, we're more excited than ever about the possibilities mobile WFM technology presents for retail. This especially came through in our CEO, Brett Patrontasch's fireside chat with Andrea Madigan, Senior Manager of Field Profitability for Banana Republic.
Here are some of the things that made the last day of NRF so amazing:
Big Ideas Session: The Future of WFM is Mobile
Brett sat down with Andrea Madigan of Banana Republic to discuss takeaways from Gap Inc.'s full-fleet rollout of Shyft across its portfolio of brands. In "The future of WFM is mobile: Fireside chat with Gap Inc. and Shyft," Andrea and Brett explored the ways Gap associates and store leaders are using and benefiting from Shyft.
As a company that seeks to attract and retain the best talent, Gap Inc. continues to find meaningful ways to enhance and improve the store experience for employees and customers. Brett and Andrea discussed the ways in which Shyft helps by providing scheduling flexibility for employees, saving managers time and ultimately supporting a consistent customer experience.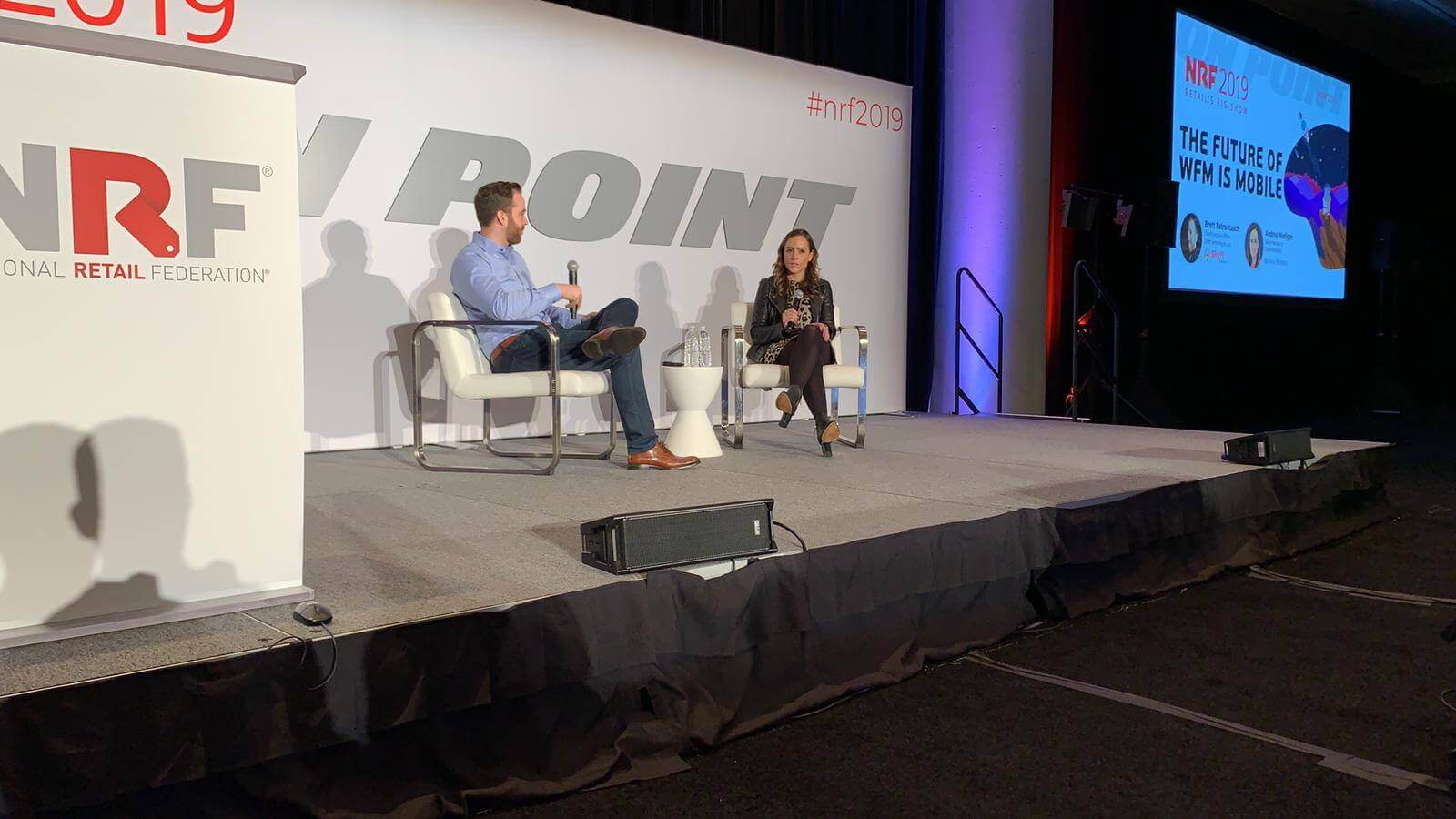 Meetings on Meetings
There's nothing we love more than boosting the benefits of mobile WFM technology. We packed the last day of NRF with as many meetings as we could to discuss why mobile technology is key to moving retailers' workforce management strategies into the future. It was energizing to meet with new people as well as connect with old colleagues and friends.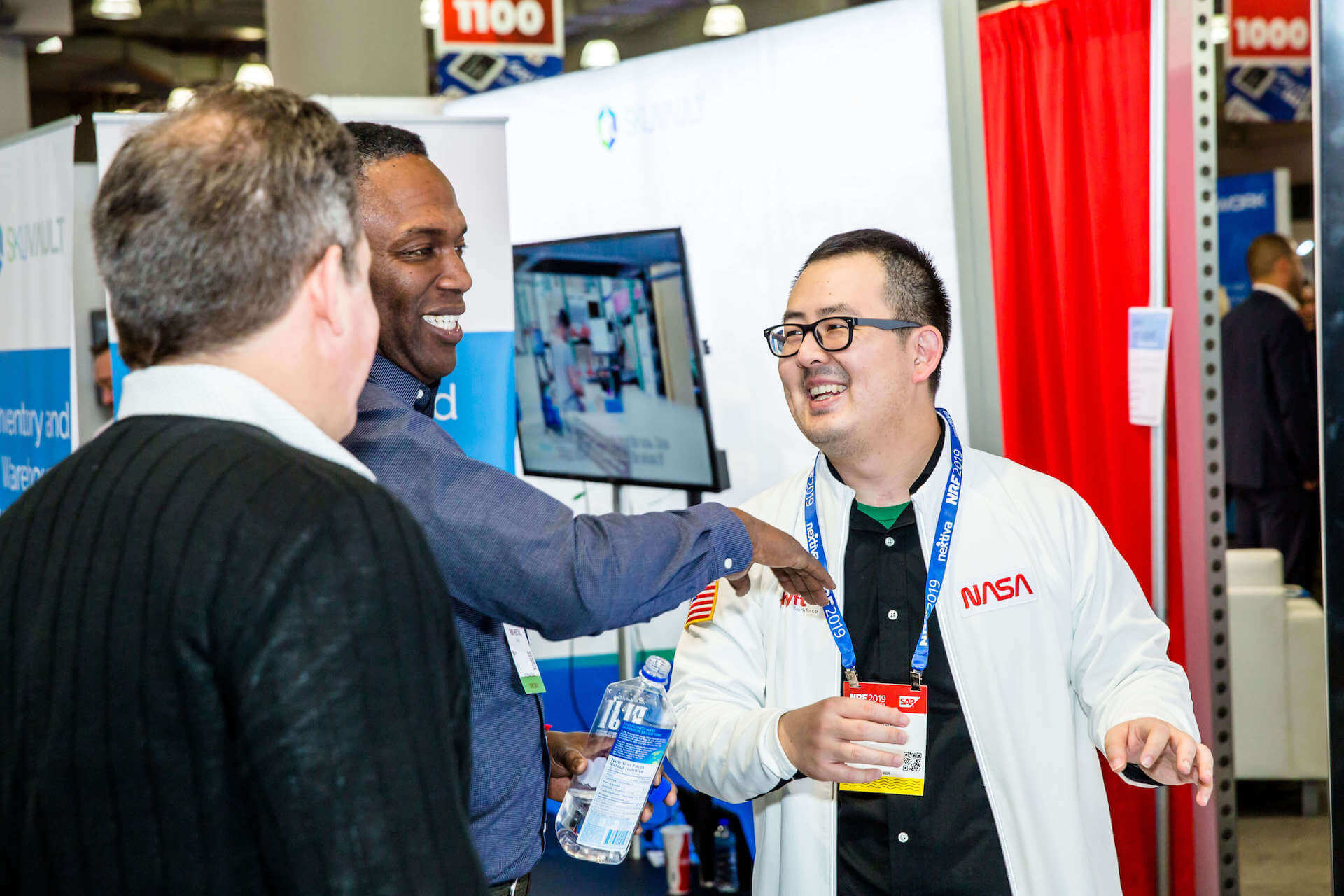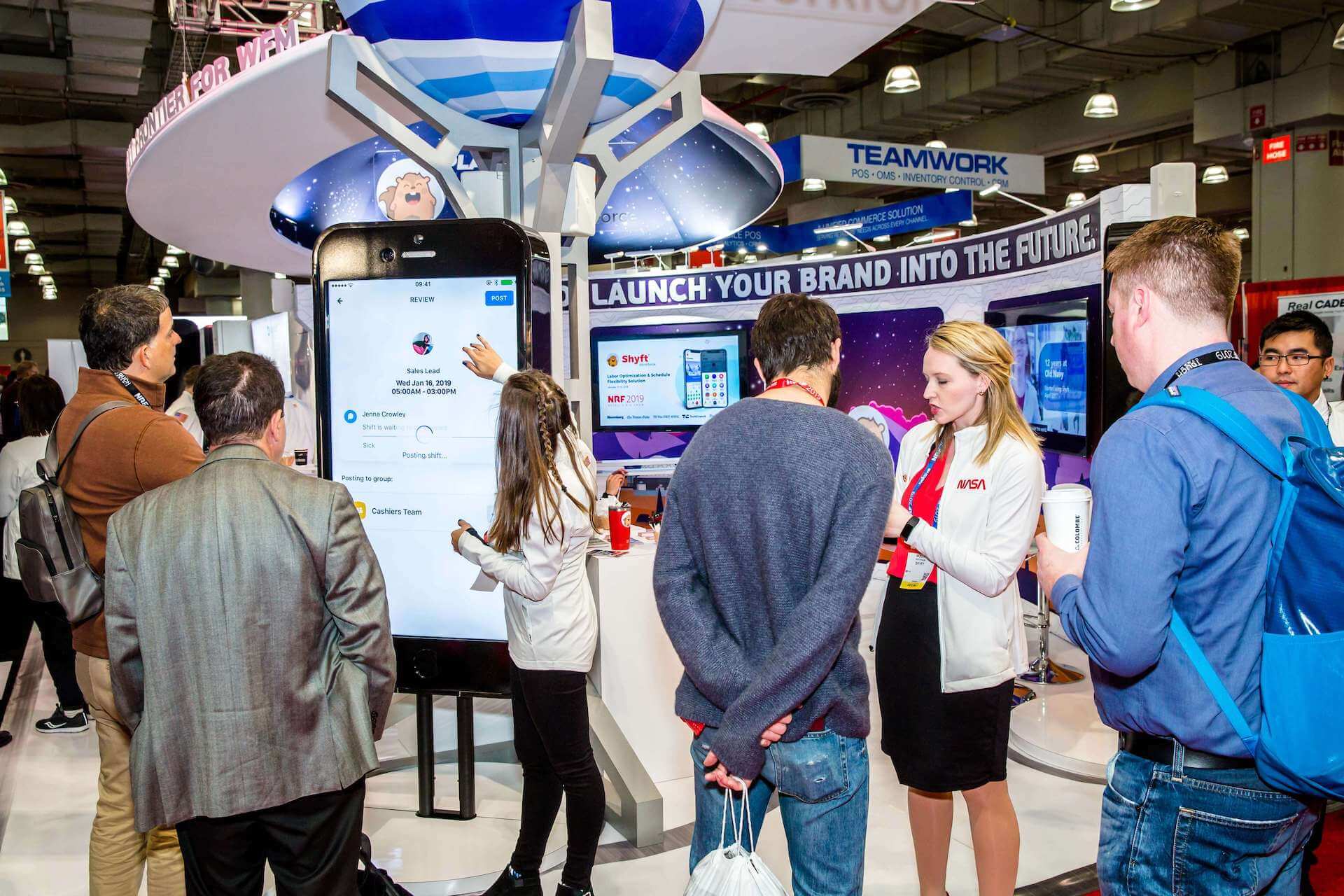 We also had the opportunity to introduce the Shyft app to NRF visitors with product demonstrations on our larger-than-life mobile phone.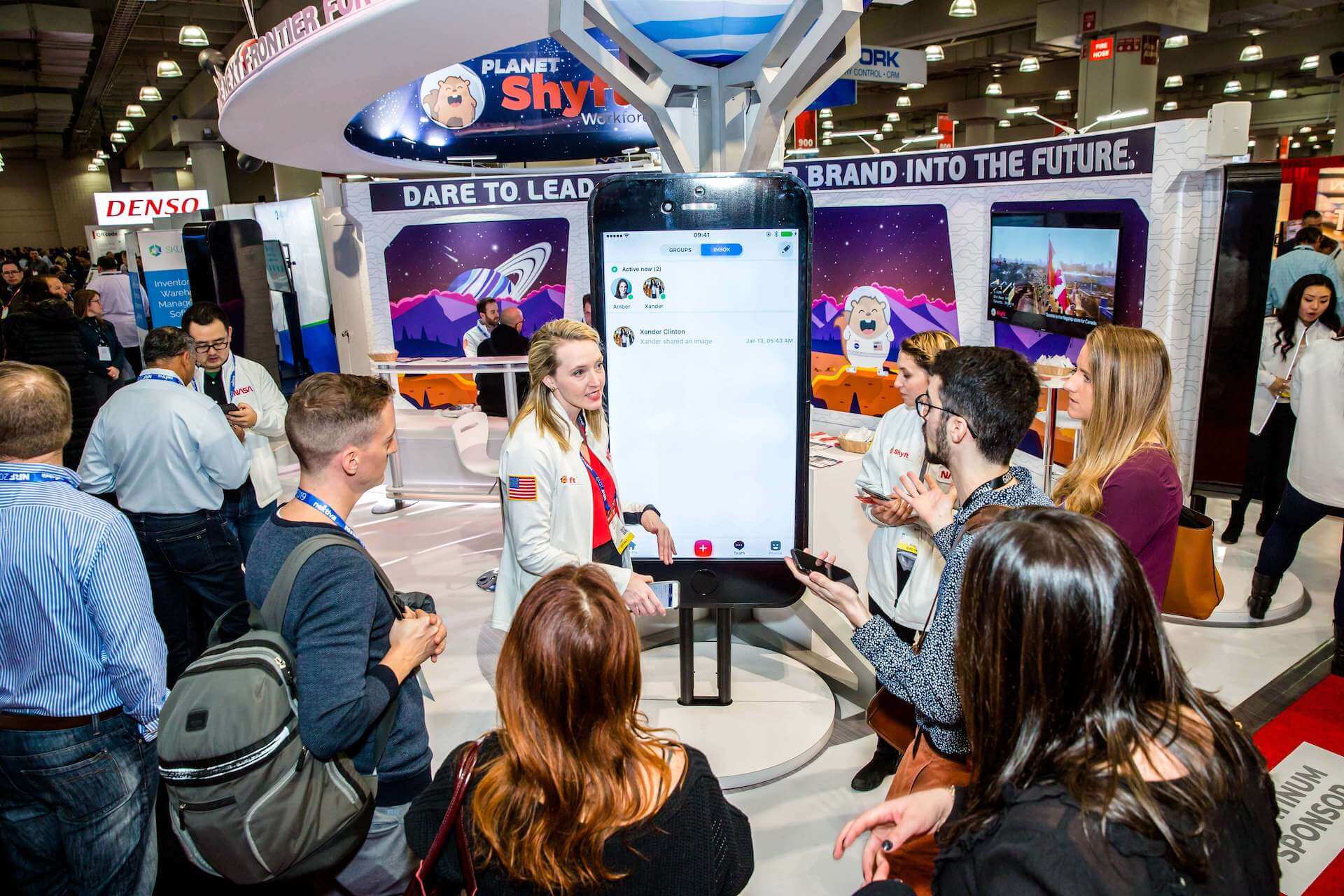 Shiffy Continues to be a Shining Star
As usual, Shiffy was the star of the show. We're not mad, though, he is pretty adorable! Shiffy also did his part to educate visitors on mobile WFM technology and the benefits of Shyft. Head to our Facebook or Instagram to see a video of Shiffy moonwalking his way out of NRF!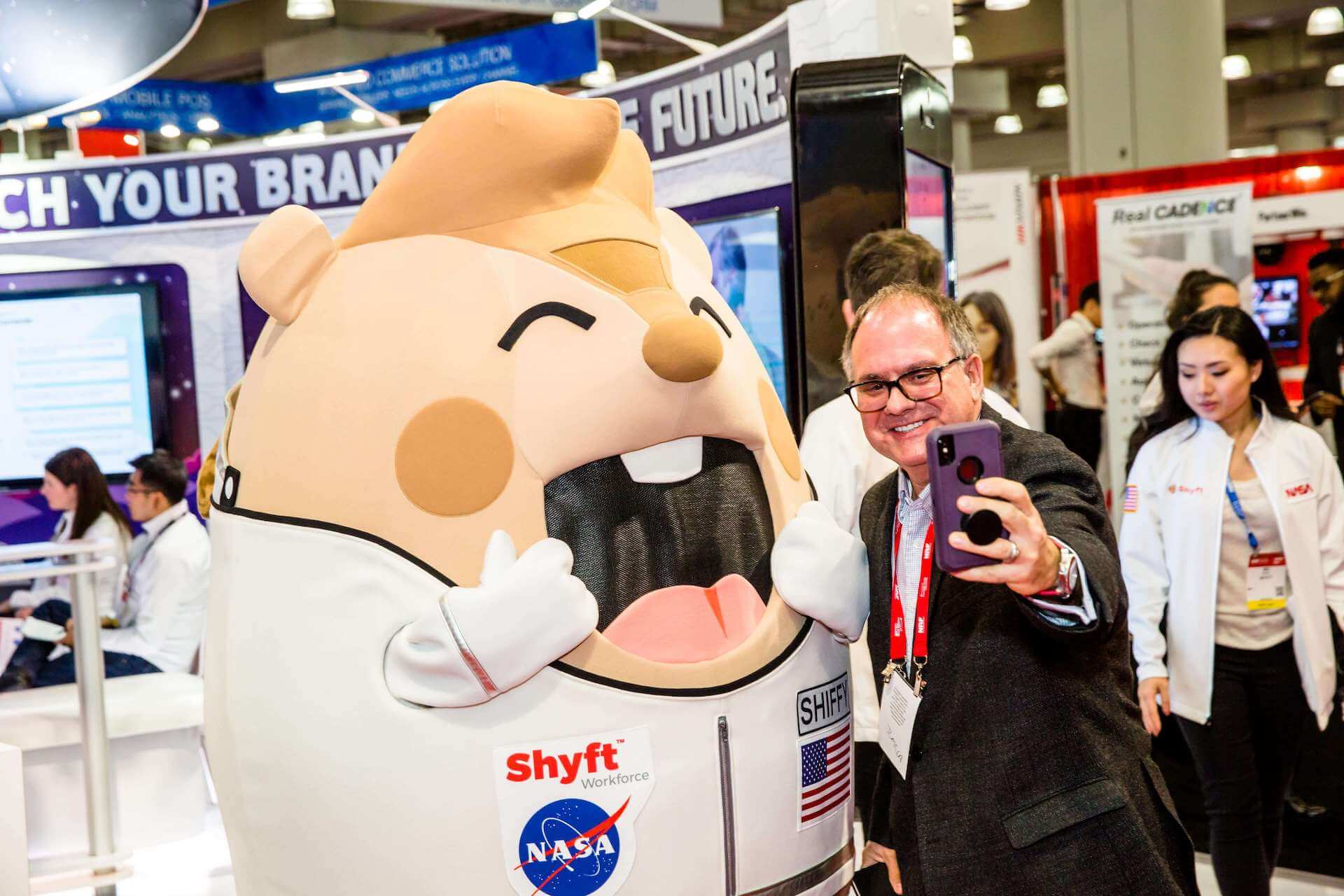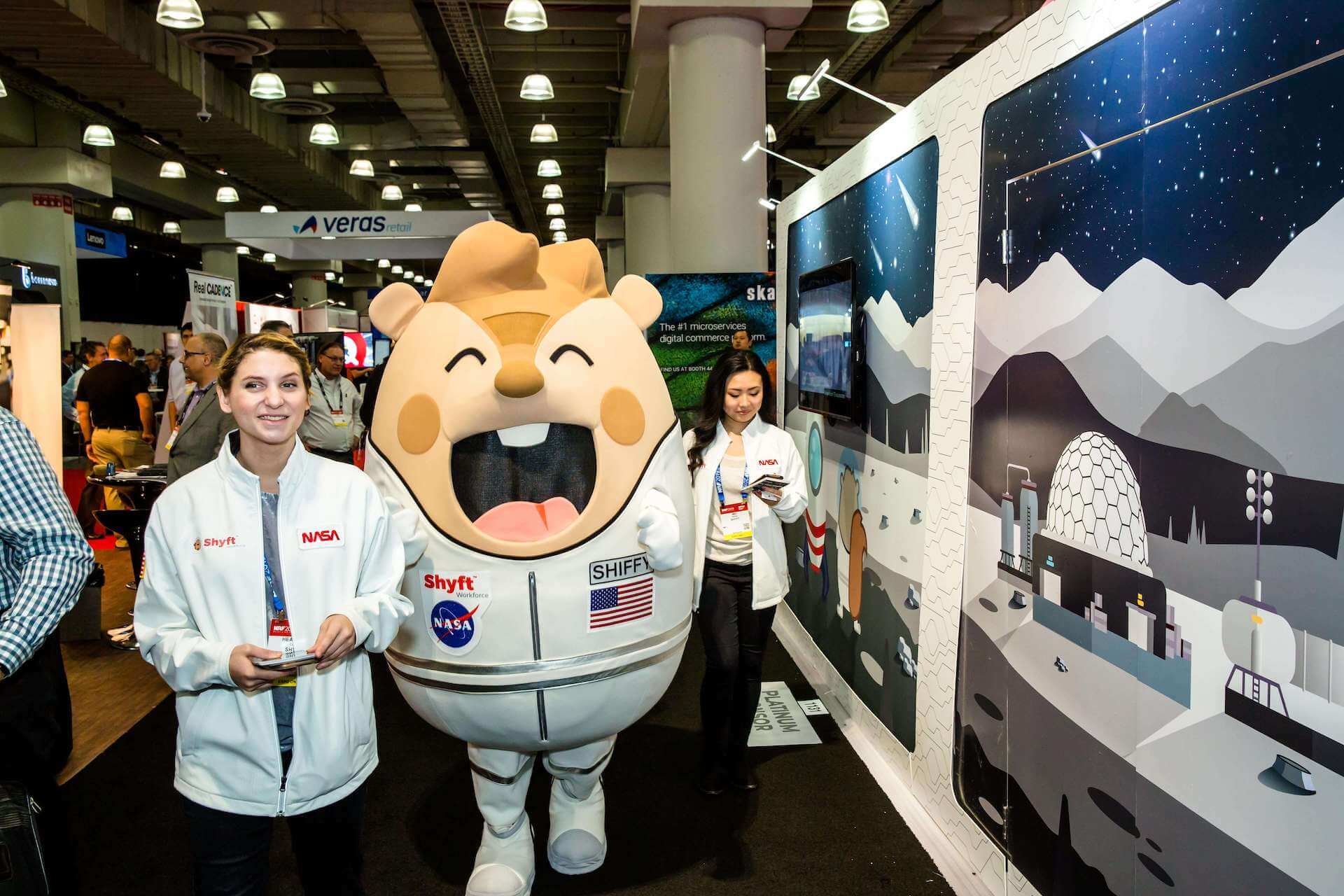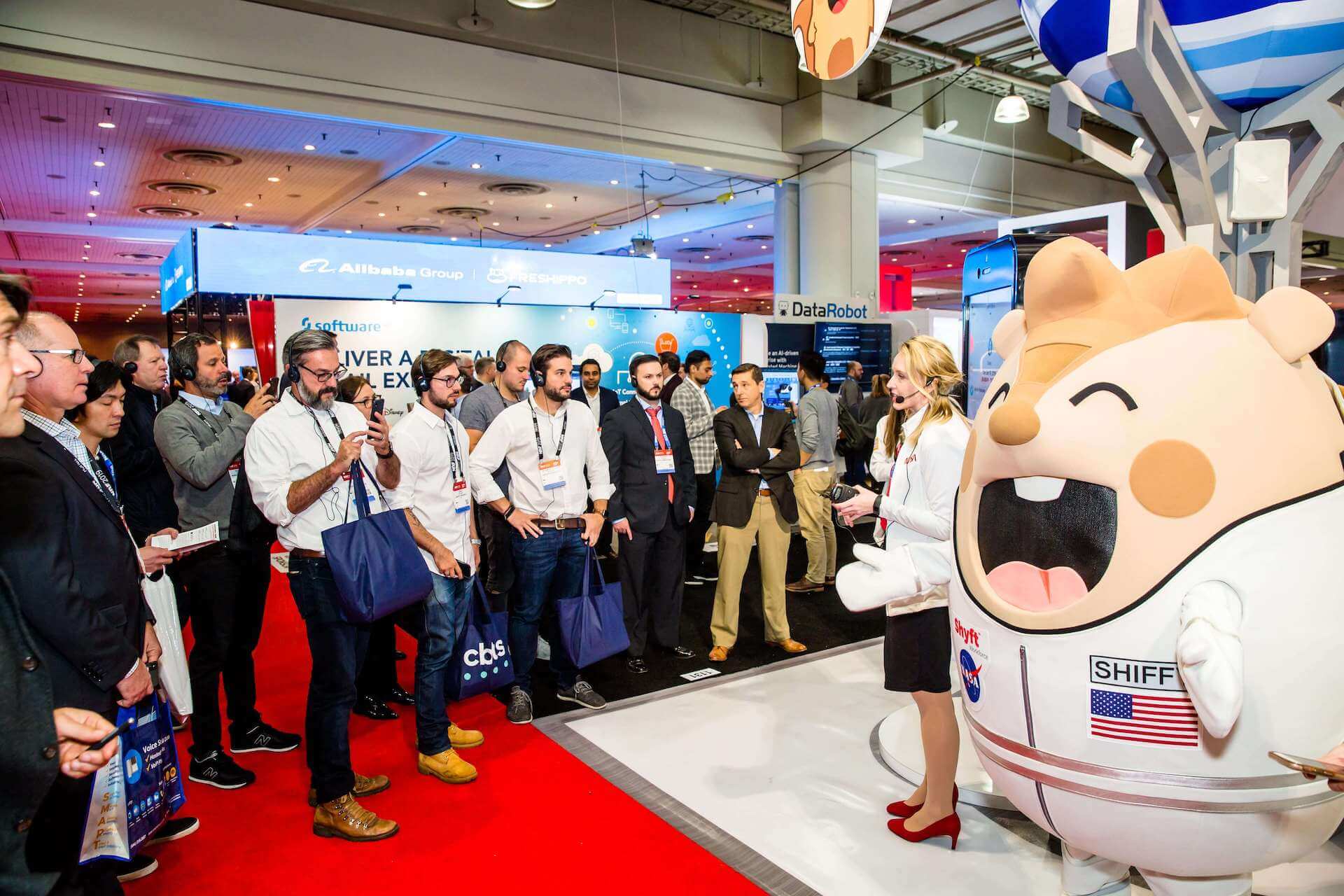 Once again, we had a blast at NRF, and we'll definitely be back next year. Until then, thank you to everyone who stopped by our booth, attended our Big Ideas Session and scheduled a meeting with us!
If you didn't get a chance to visit our booth, feel free to use the form below to reach out to us with any questions. We'll still be more than happy to talk to you about the benefits of mobile WFM technology.
See you next year! In the meantime, remember to #GoBoldly. ????