Earlier this year Shyft Technologies Inc. completed an implementation of our software with a global retailer's 100,000+ user workforce. Our newly available Retail Case Study shares the findings from our initial pilot POC.
Download Shyft's Retail Case Study here!
In this report, we reveal valuable insights regarding worker scheduling, flexibility needs, and coverage patterns. Our data shows how empowering workers with mobile schedule-management tools drives conversion, increases morale and can save millions in labor costs.
Today's workforce is increasingly mobile and employees expect tools that meet their on-the-go, hyperconnected lifestyle. Workforce management tools have traditionally overlooked the mobile aspect of schedule management to the detriment of their customers' frontline workers.
Our findings show that stores were still using antiquated methods to swap shifts and manage their schedules; 35% used text messages and 34% used Facebook groups. 11% still used Post-It Notes!
How Shift Swapping Occurred Prior to Shyft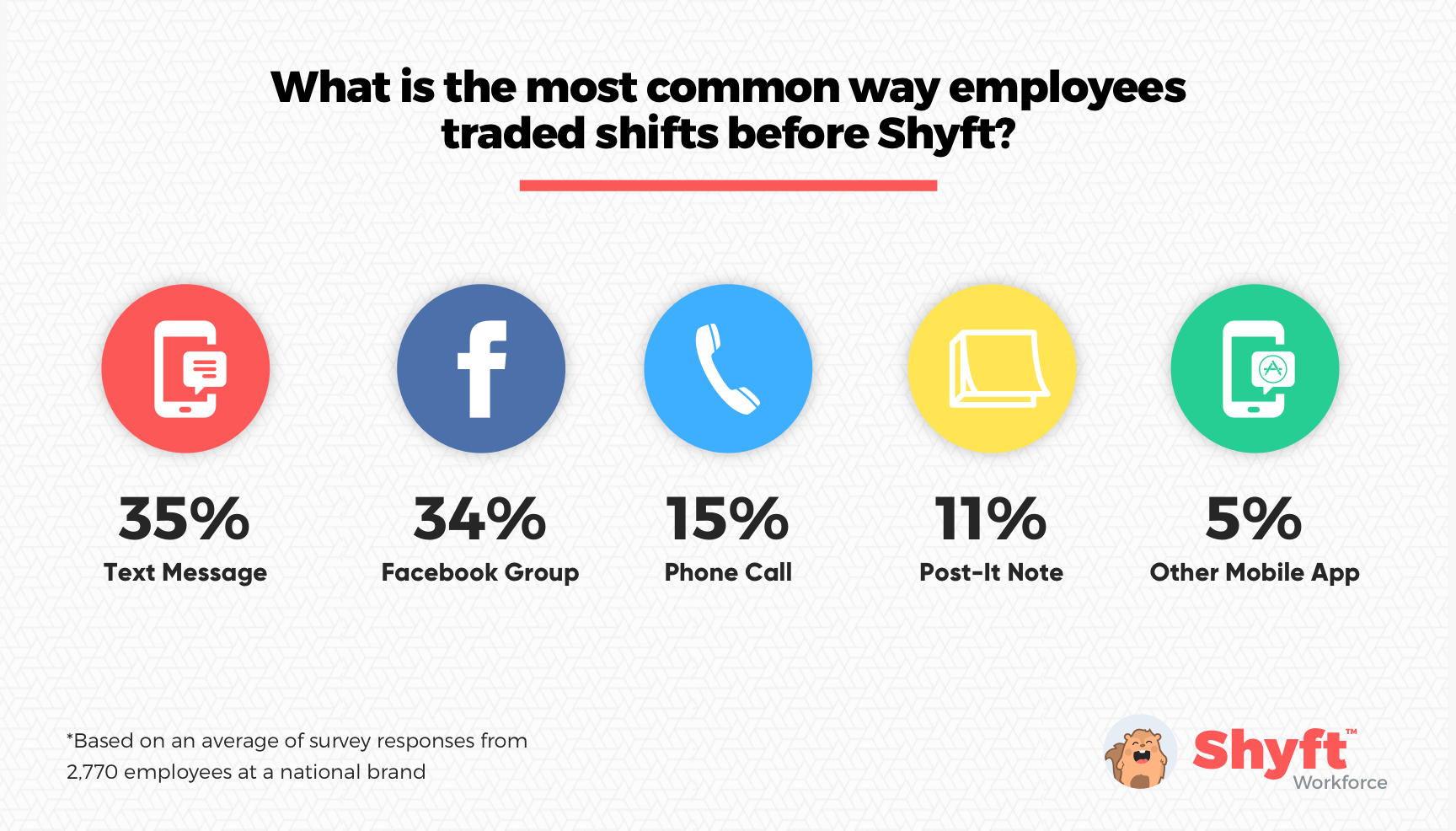 Social media platforms like Facebook are not designed for this use case and do not provide the same level of security and data reporting as an app like Shyft. Our tools also easily integrate with existing workforce management systems, providing a cohesive experience for end users.
With employee adoption of Shyft, users called out notable time-savings. 30% of managers reported that Shyft was saving them 4 or more hours a week.

This time saved away from scheduling headaches allows managers to be on the floor, selling products and resolving customer service issues. This is a far better use of a manager's time versus scrolling through employee phone lists looking for shift coverage.
In addition to managing the scheduling complexities for frontline workers, Shyft's record keeping and data processing abilities have also proven to be valuable. With nationwide trends in the introduction of new scheduling compliance legislation, the need for this type of electronic record keeping is only expected to grow.
Allowing for flexibility is essential to creating an engaged and empowered workforce. Our study shows that 48% of employees know within a window of 2 days or less that they need a shift covered. Without a mobile management tool, the likelihood of that employee finding last-minute coverage decreases, while the likelihood that they would have to call out goes up.
Advanced Notice for Shift Swapping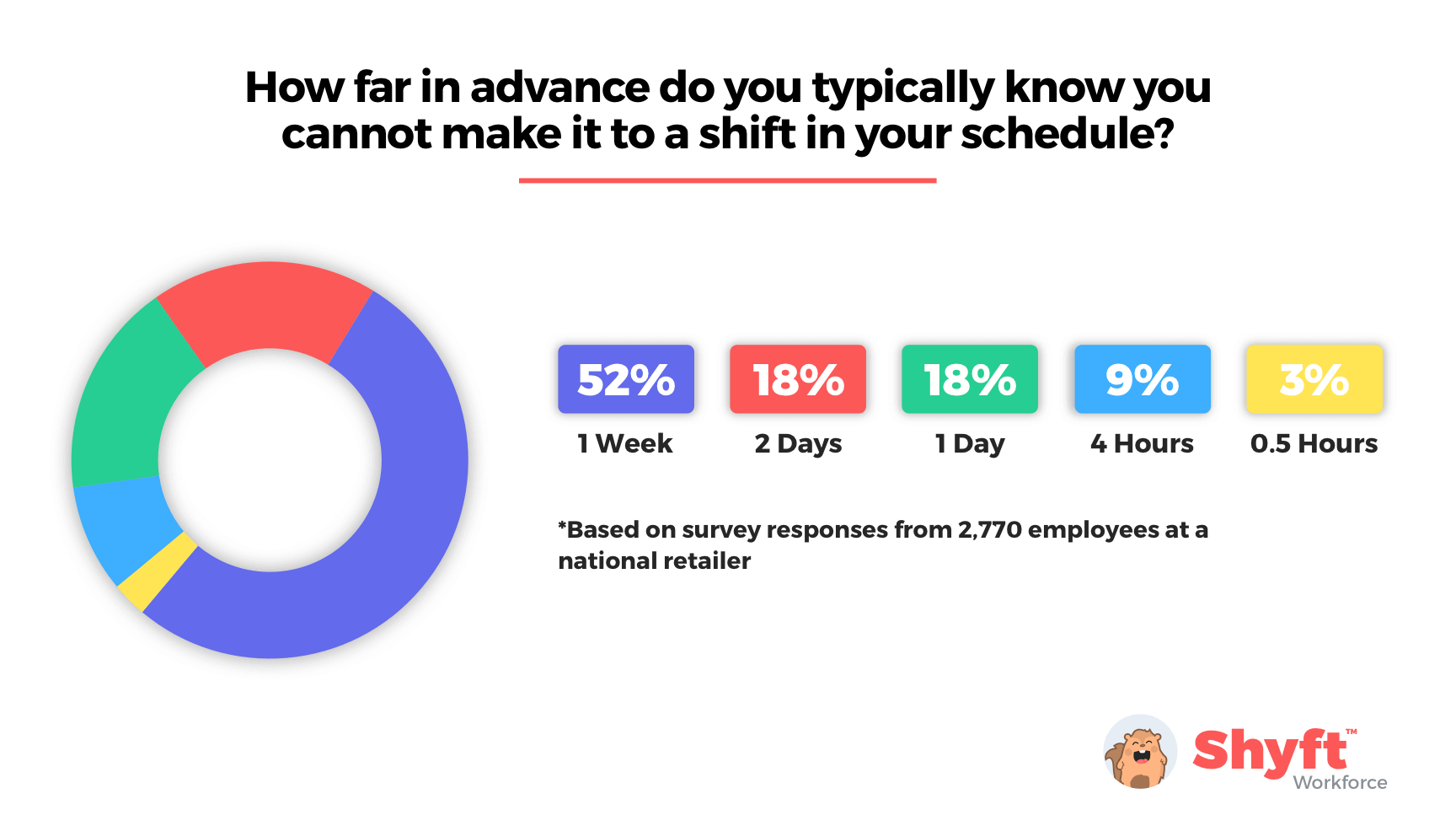 It is worth calling out that in addition to time-savings, Shyft boosts morale and employee retention. 71% of respondents stated that they feel Shyft has helped in decreasing employee turnover at their location.
Most importantly, an average of 95% of our users reported they would recommend Shyft to friends looking to get a shift covered.
Download our Retail Case Study here, or submit your information using the form below.
We are excited to share our experience with you and look forward to your feedback!