Finally, Retail's Big Show is here! We've been counting down to retail's biggest event for months, and we're thrilled to finally be in the EXPO Hall sharing the benefits of our mobile workforce management tool. After a busy first day attending presentations, discussing mobile workforce management with booth visitors and meeting new and old friends, we thought we'd take a moment to recap some highlights from the day.
#GoBoldly at Booth 1131
To take workforce management into the final frontier, we knew we'd need the right home base. Our engineers have been hard at work for months designing the perfect launch pad for Shyft at NRF 2019. They not only hit it out of the park – they hit it out of this world.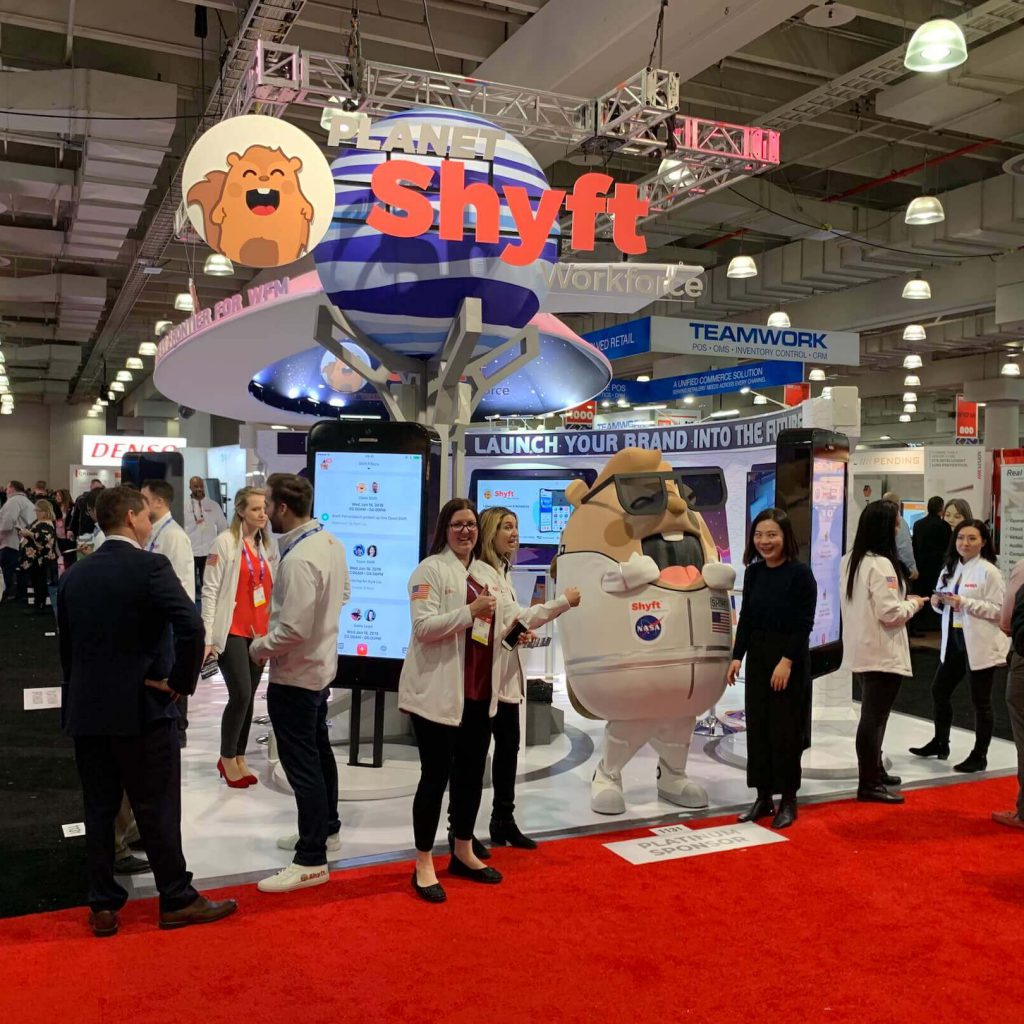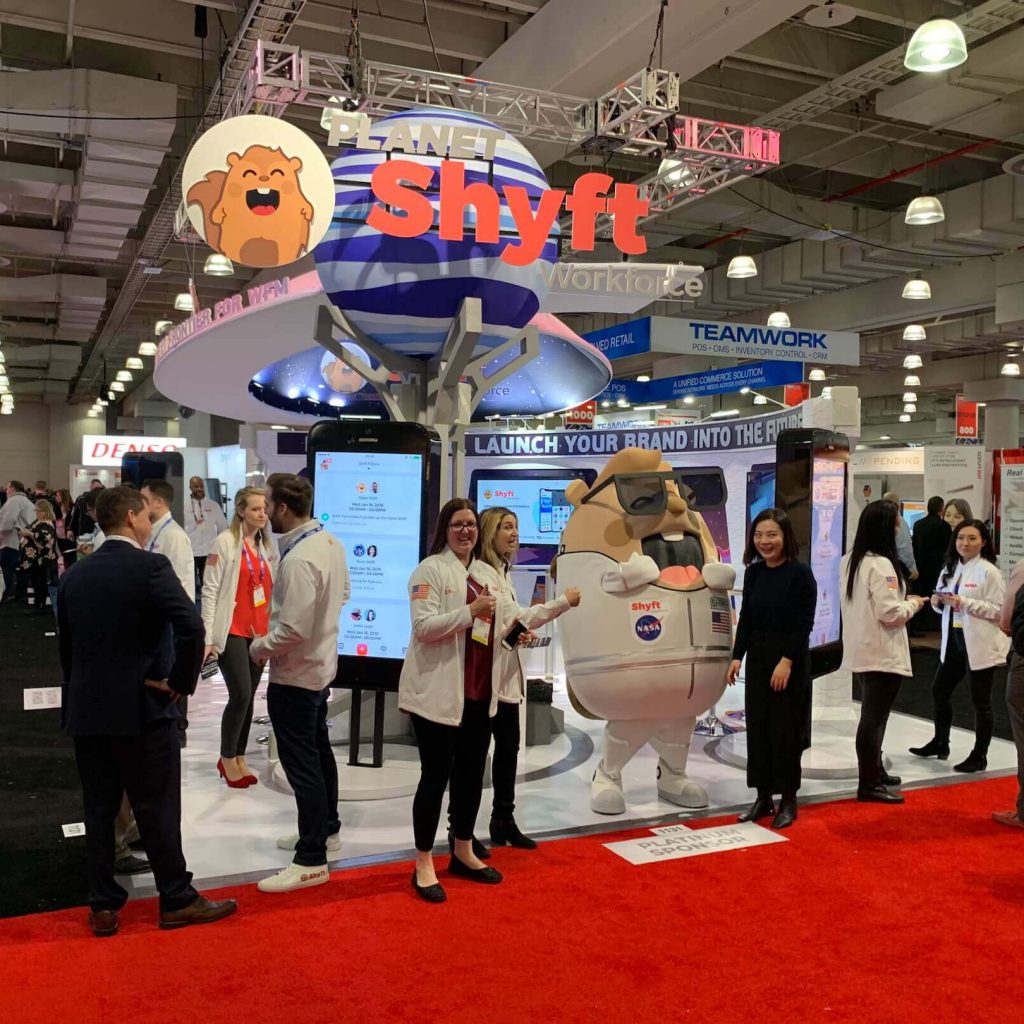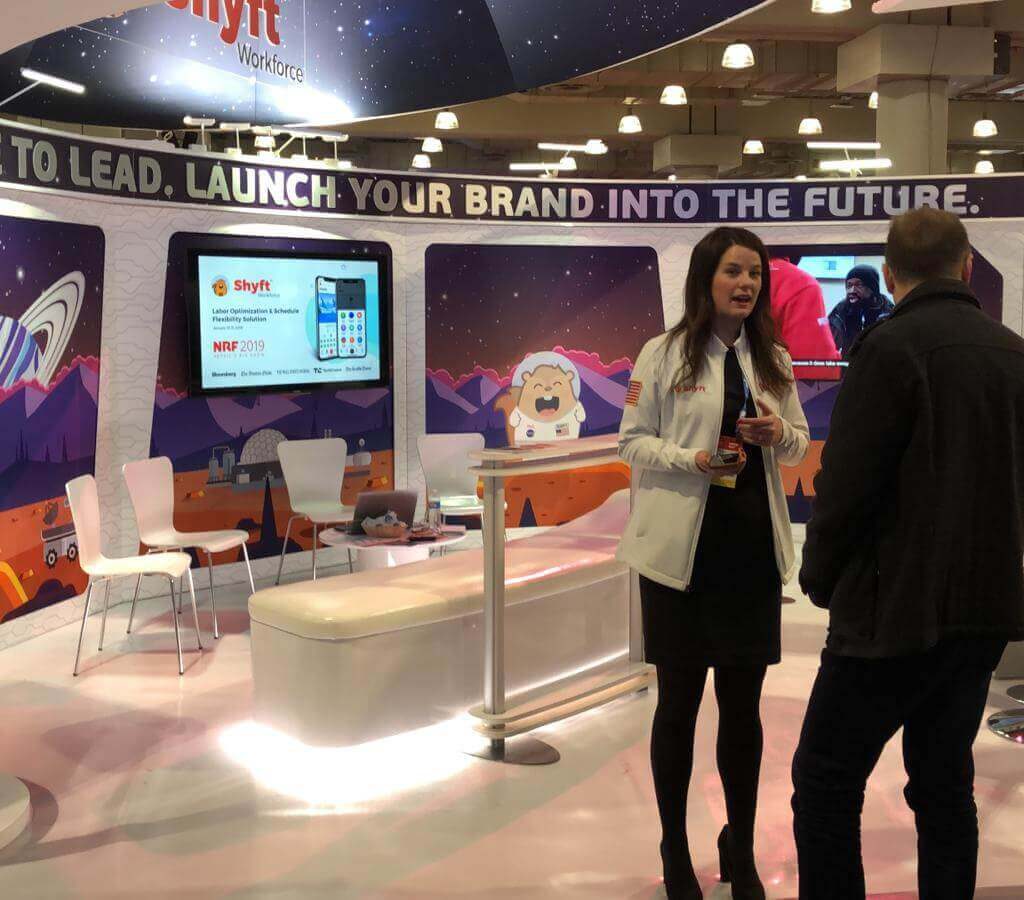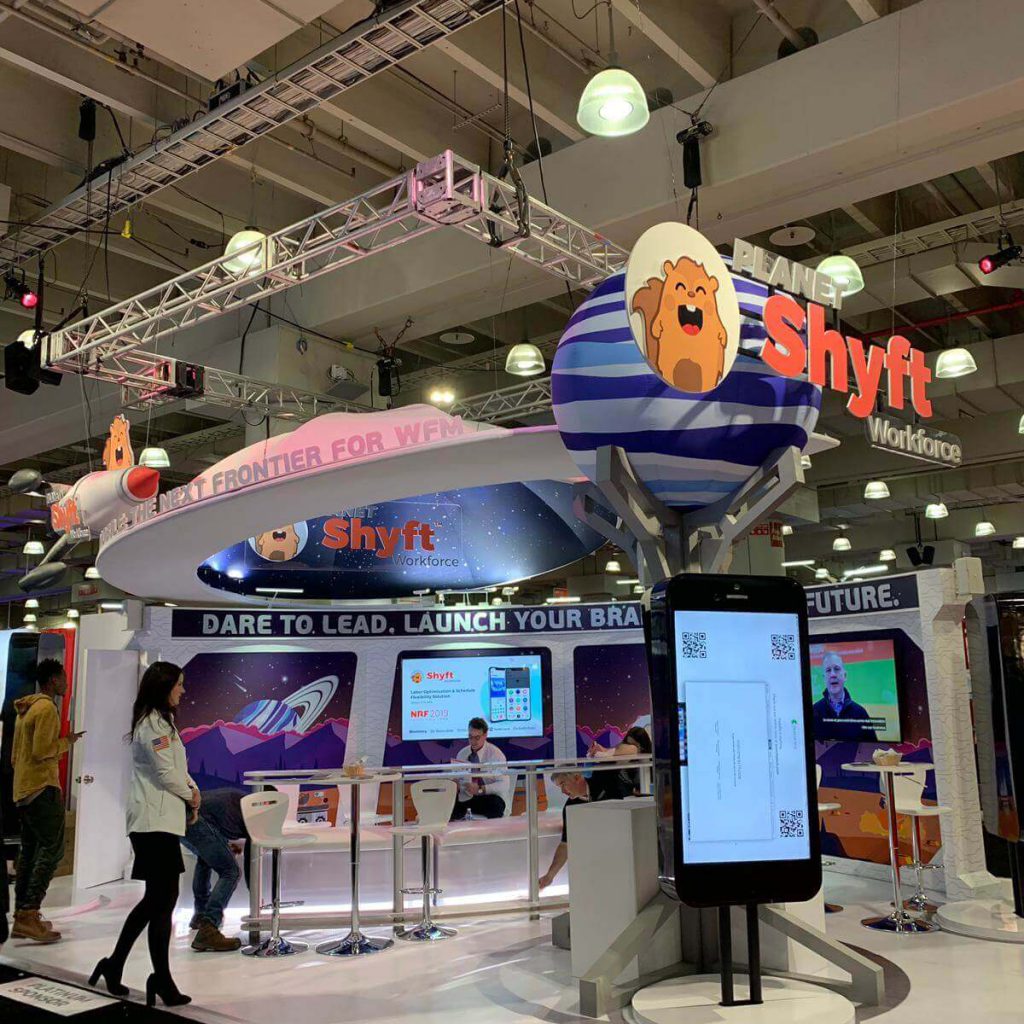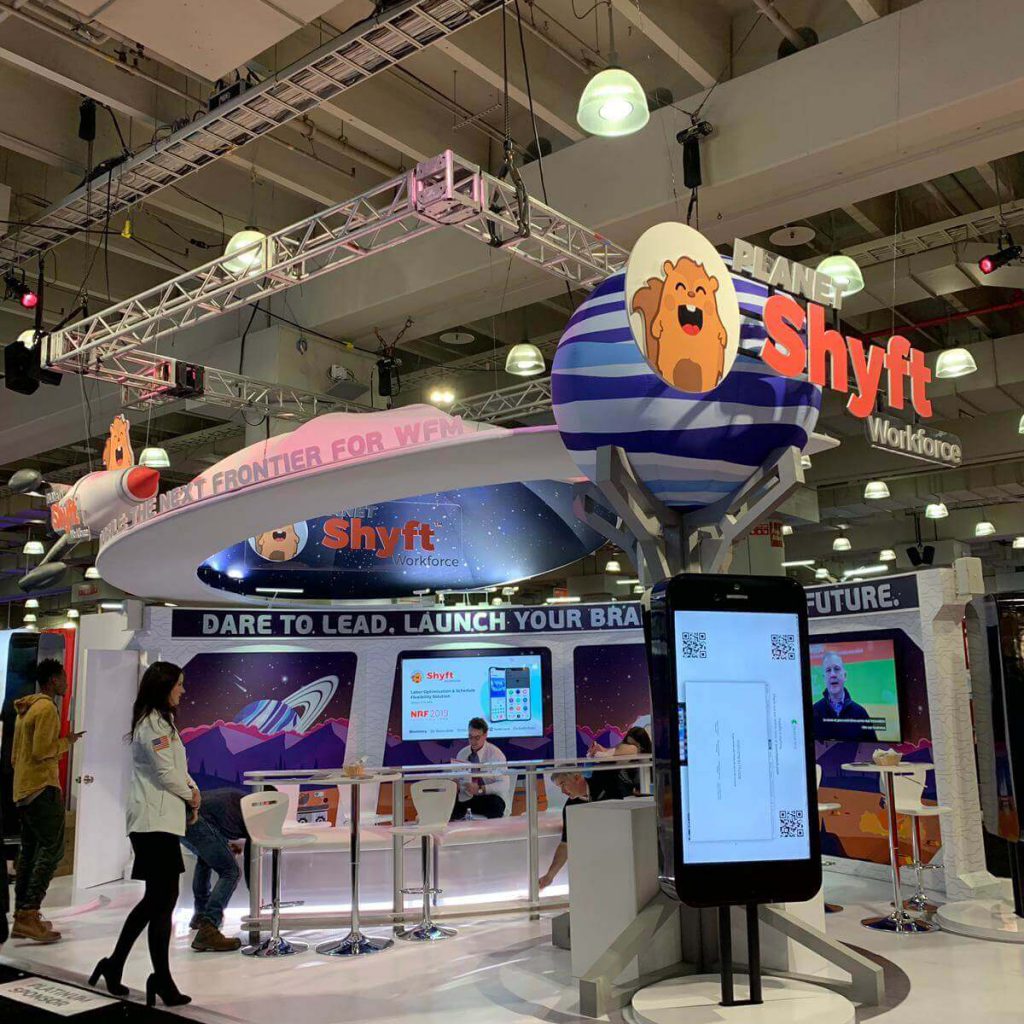 Great Ideas from Smart People
NRF speakers waste no time. By 8:30 am, the big ideas were already flowing, and we were loving it. From customer experience to BOPIS, we hit sessions on as many topics as we could and collected some of our favorite quotes:
Sharing Shyft
You never know who you'll meet at NRF. On Day 1, we had the opportunity to introduce people to Shyft for the first time as well as connect with others who already use Shyft. We love sharing our passion for mobile shift swapping, and meeting users who love the app help reinforce why we do it!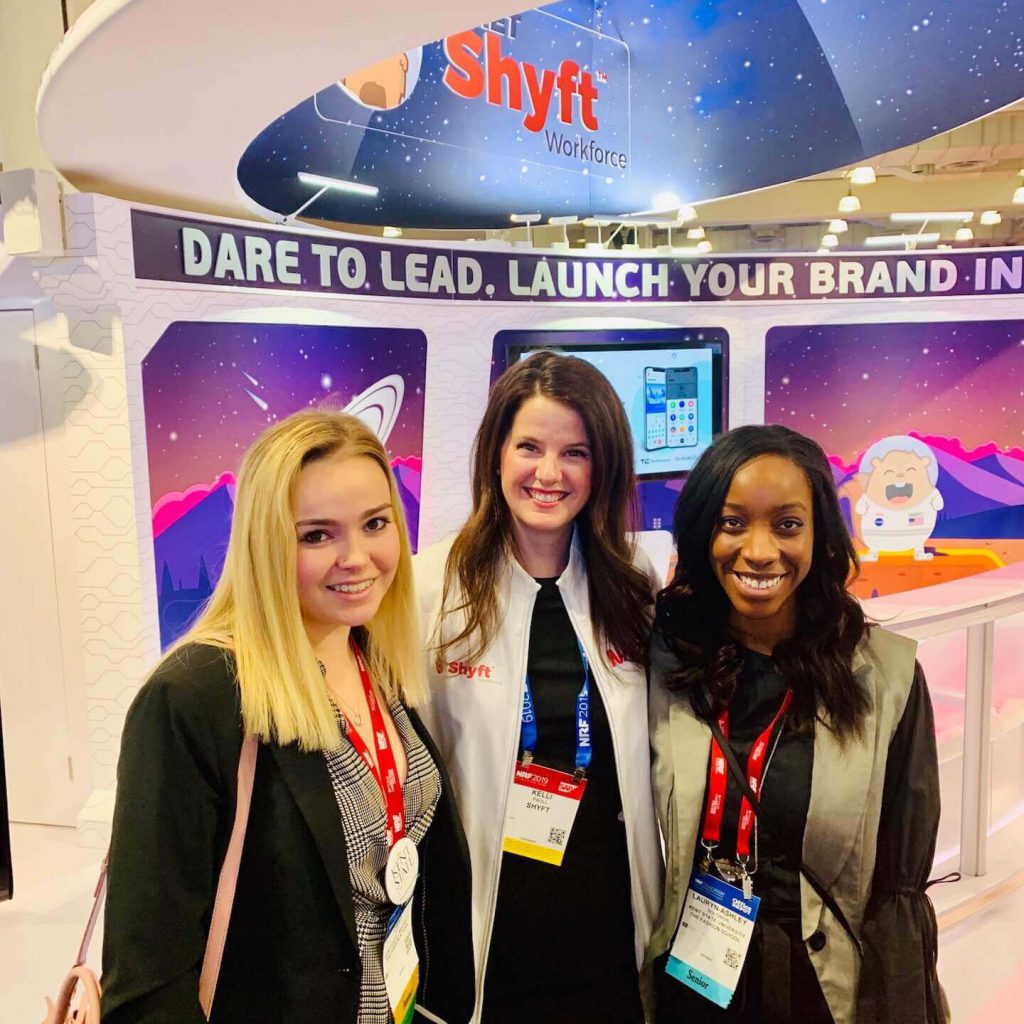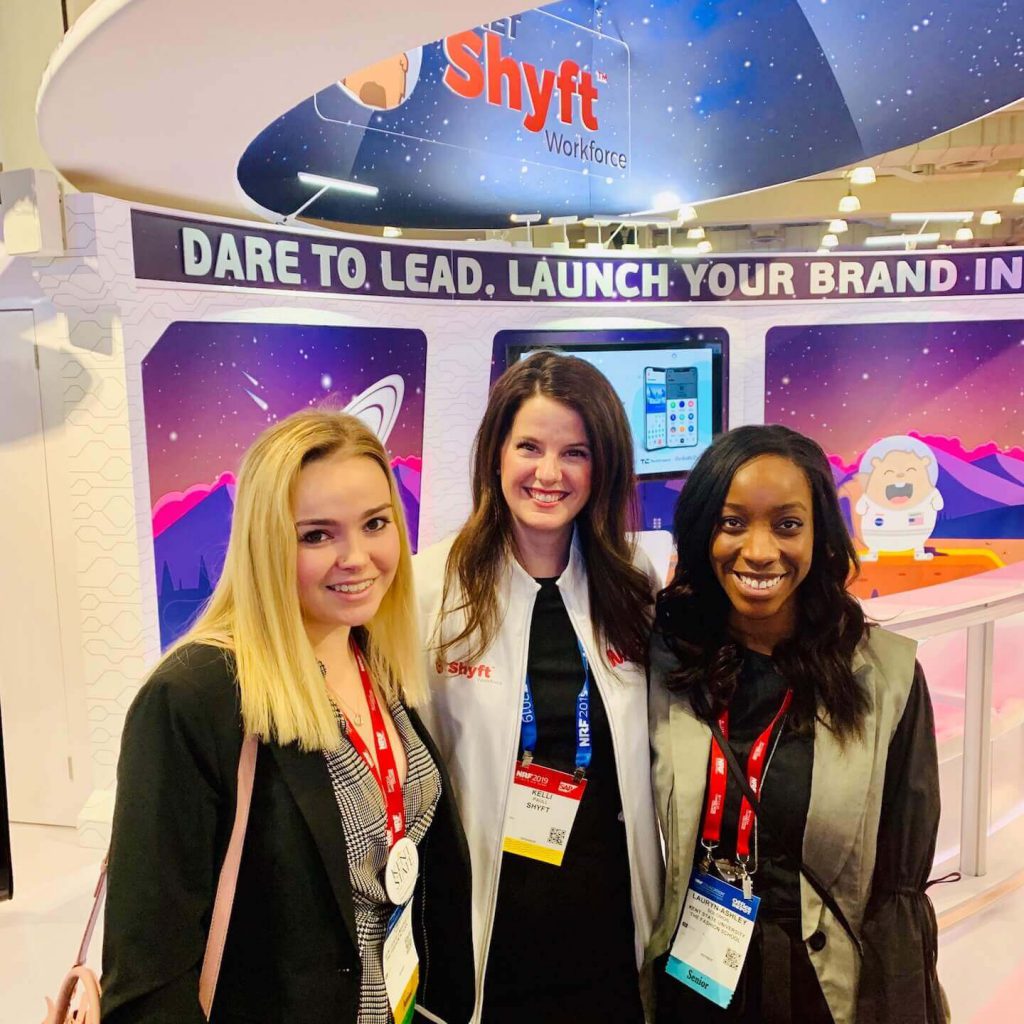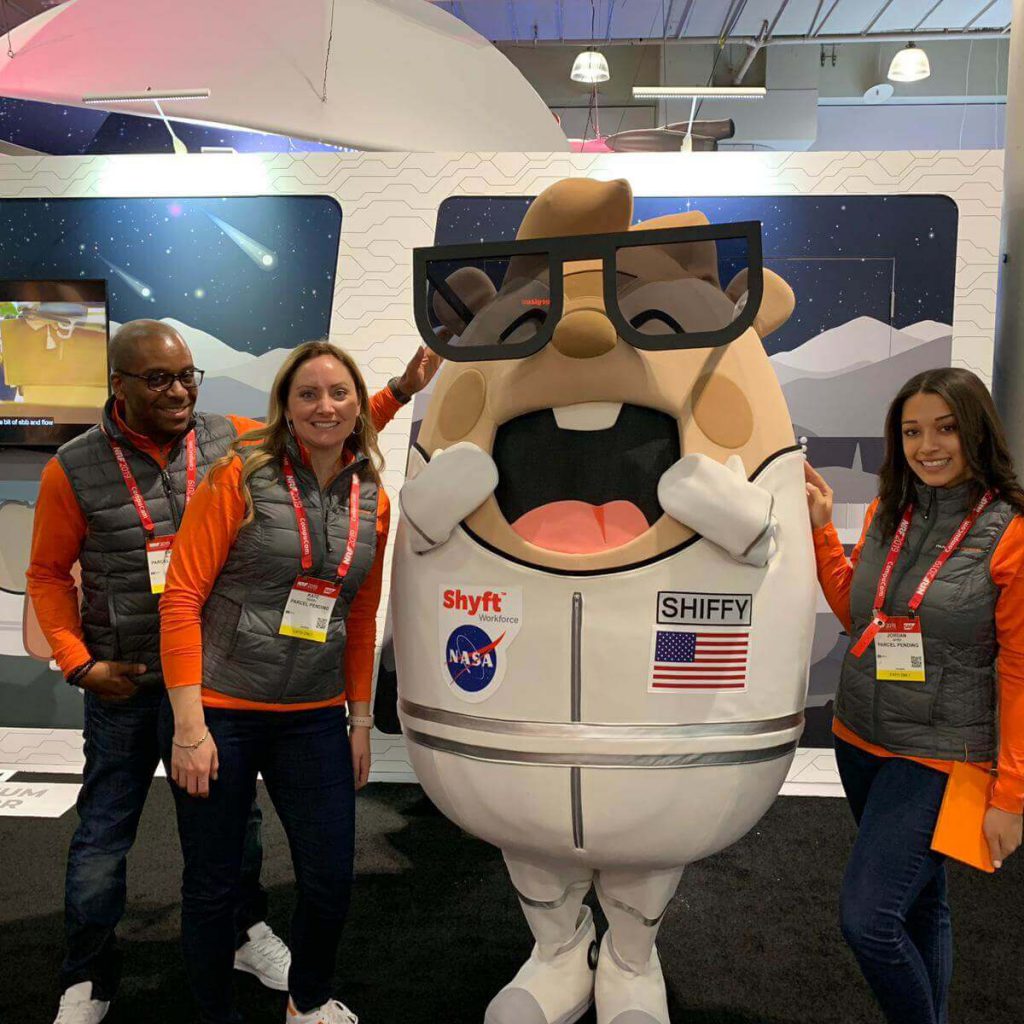 NRF is the perfect place to meet and exchange ideas, and we've loved hosting all kinds of industry contacts in our booth. If you're at NRF, feel free to stop by to chat about workforce management and how Shyft can be used to empower employees' scheduling flexibility.