Day 2 of NRF is a wrap, and the Shyft team continues to rocket through Retail's Big Show. It was another day full of productive meetings with current and potential customers, excellent sessions by industry leaders and more! We've pulled together our Day 2 highlights:
Hosted the Opening Night Reception
Technically this happened late on Day 1: Shyft hosted the NRF Opening Night Reception at the Marriot Marquis. The event overlooked Time Square and included great food, drinks and company. We even gave away 1,500 PopSockets featuring Spaceman Shiffy!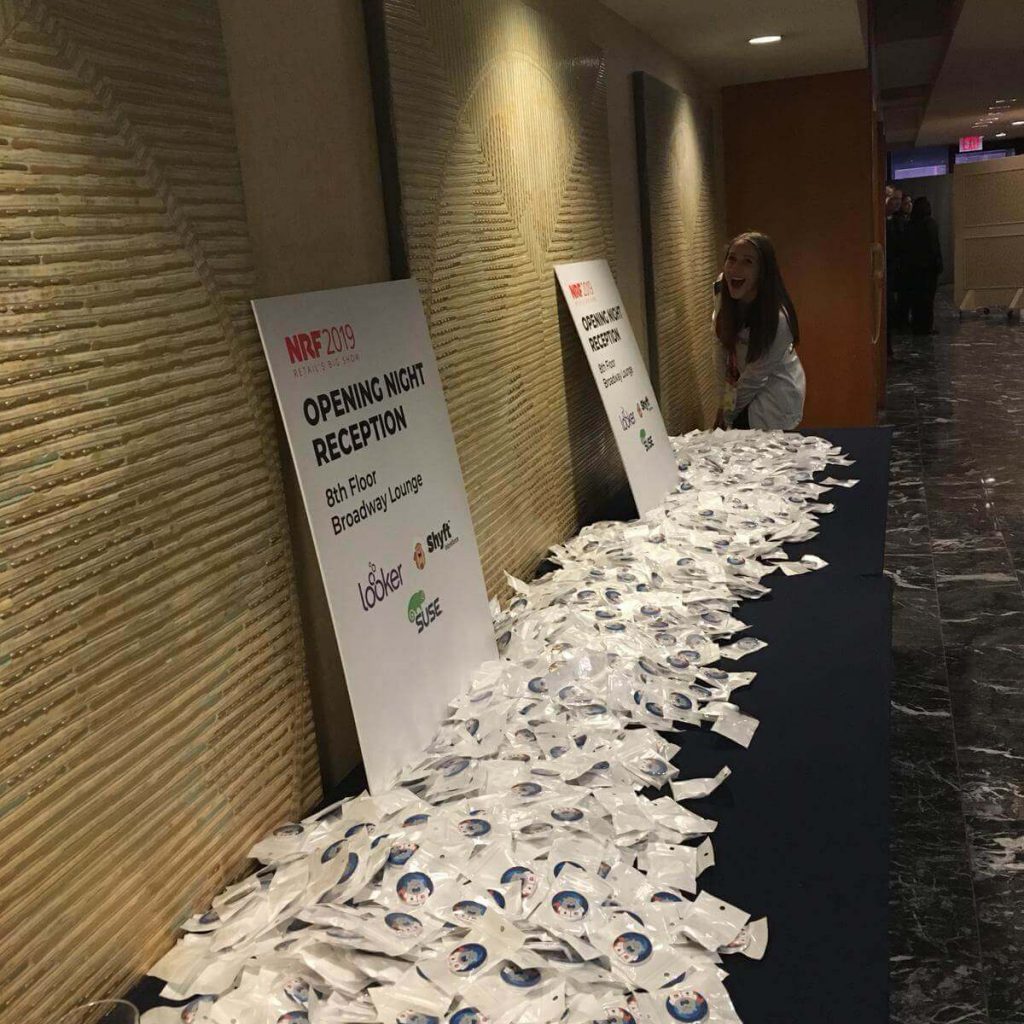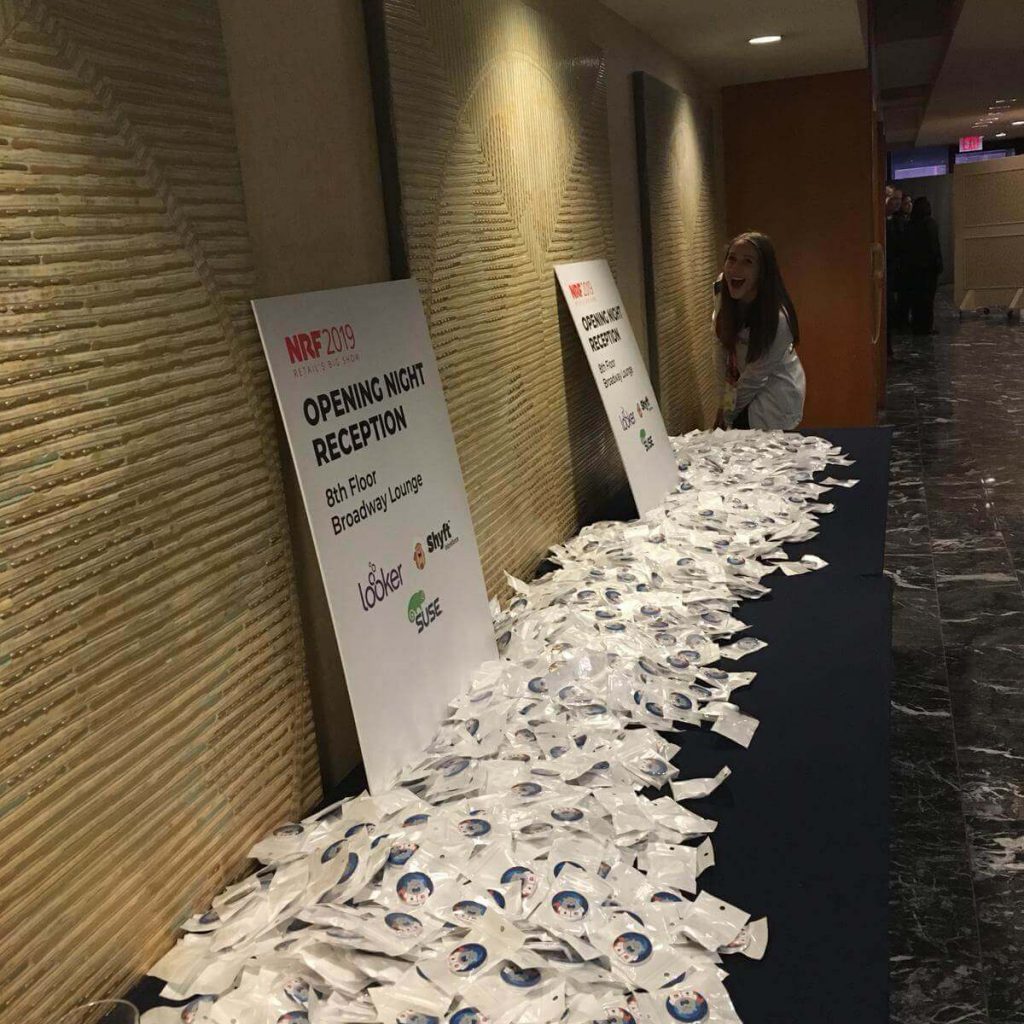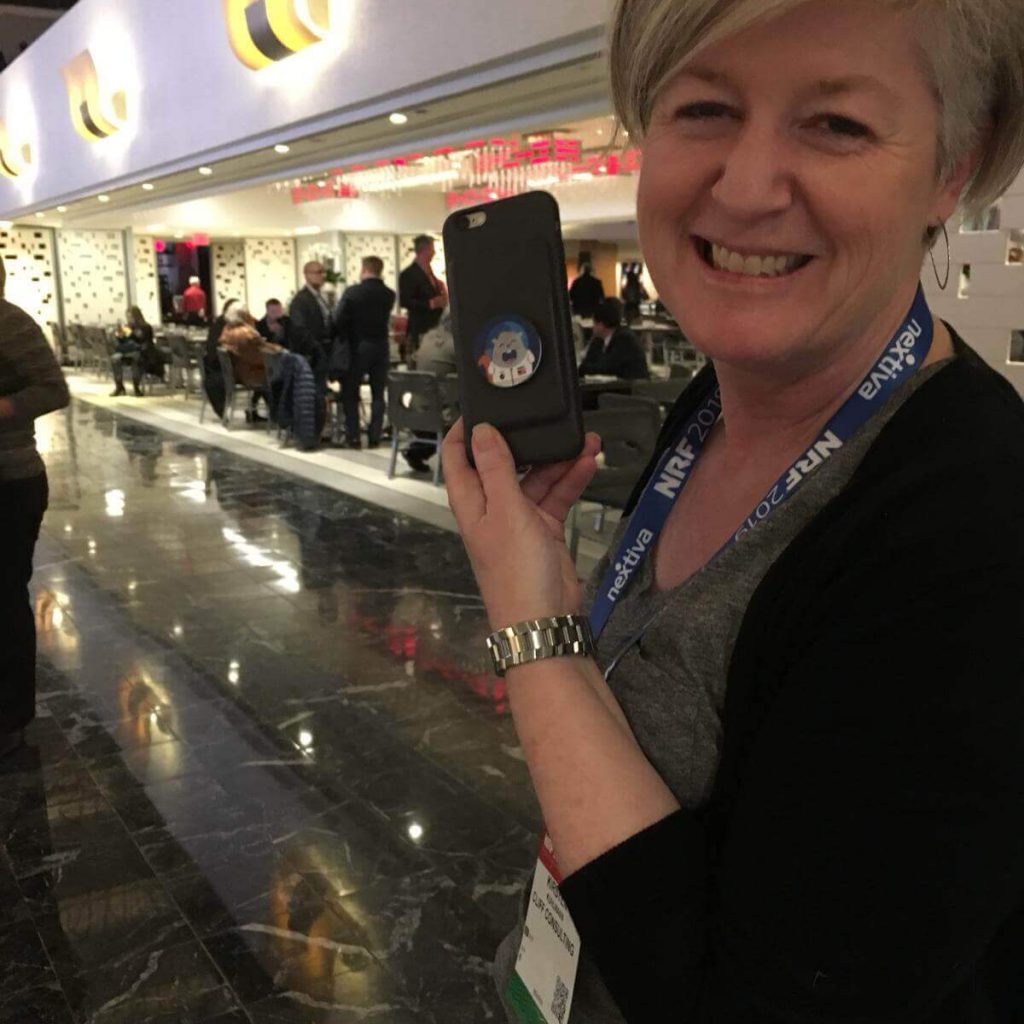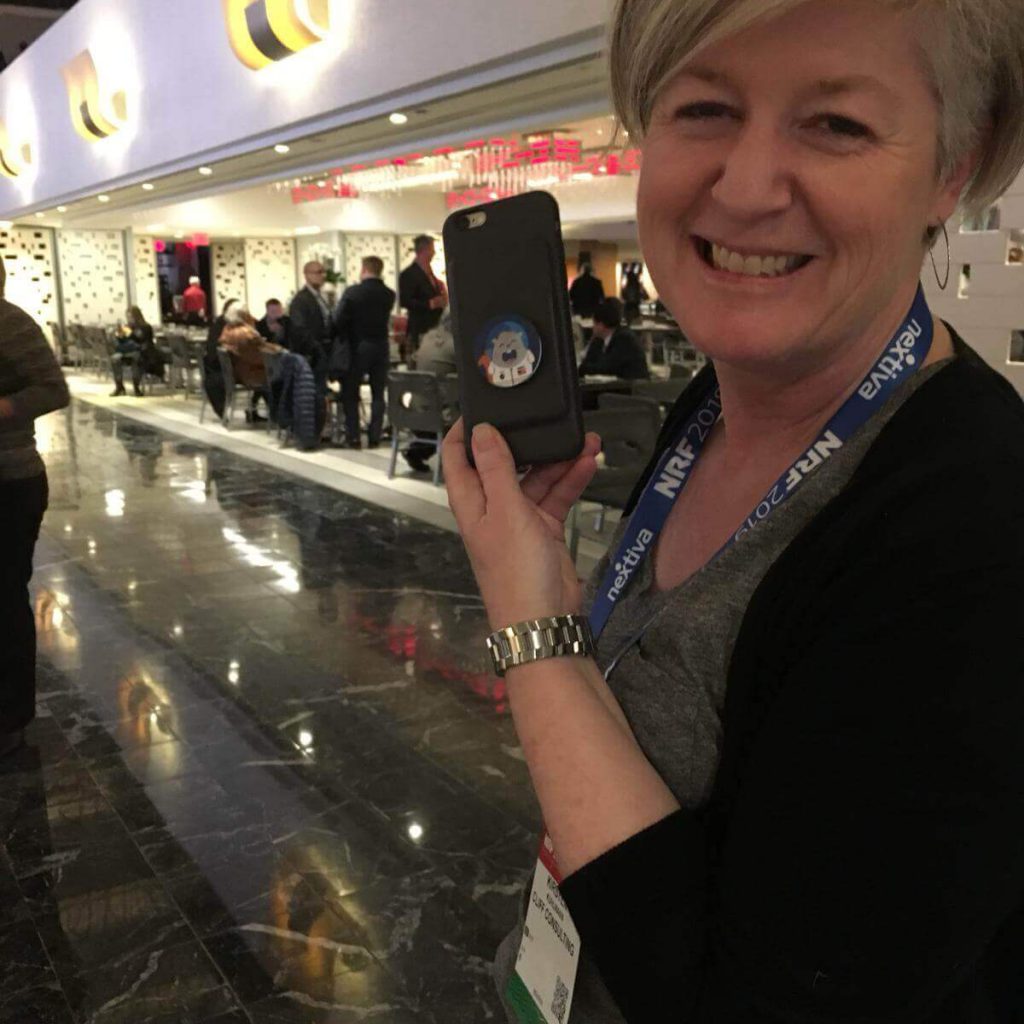 Speakers Keep the Insights Coming
Customer service, employee engagement, and technology are some of the major themes of NRF. Several Day 2 presentations captured how these three themes go hand in hand. It reinforces our belief that mobile workforce management technology is key to not only attracting and retaining talent but also providing high-quality customer service. Here are some of the insights that especially resonated with us on Day 2:
Counting Down to Shyft and Gap Big Ideas Session
On Tuesday, our CEO, Brett Patrontasch will sit down with Banana Republic's Andrea Madigan, Senior Manager of Field Profitability to discuss Gap Inc.'s full-fleet rollout of Shyft. Their conversation will cover takeaways from implementation as well as the opportunities presented by mobile workforce management technology. Gap has deployed Shyft to empower employees' scheduling flexibility to improve their work experience – as well as customers' experiences as a result.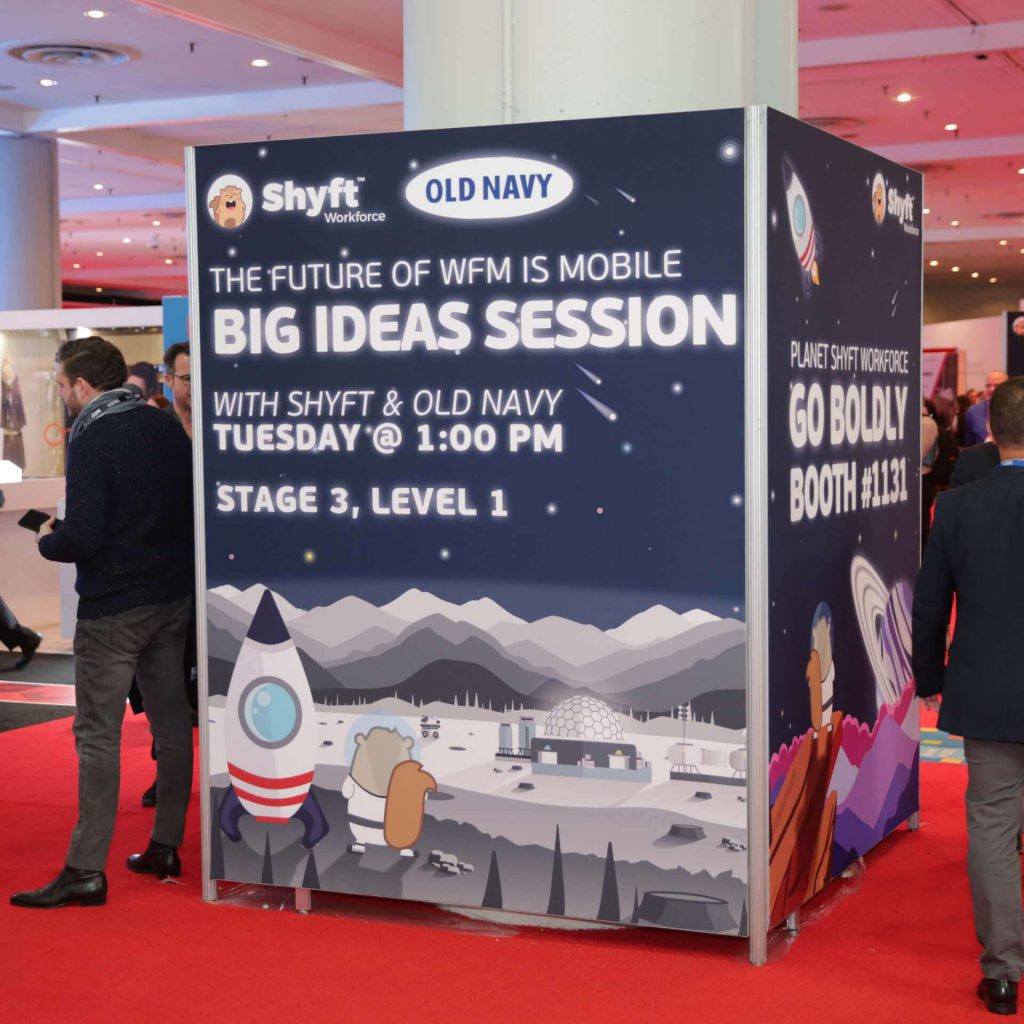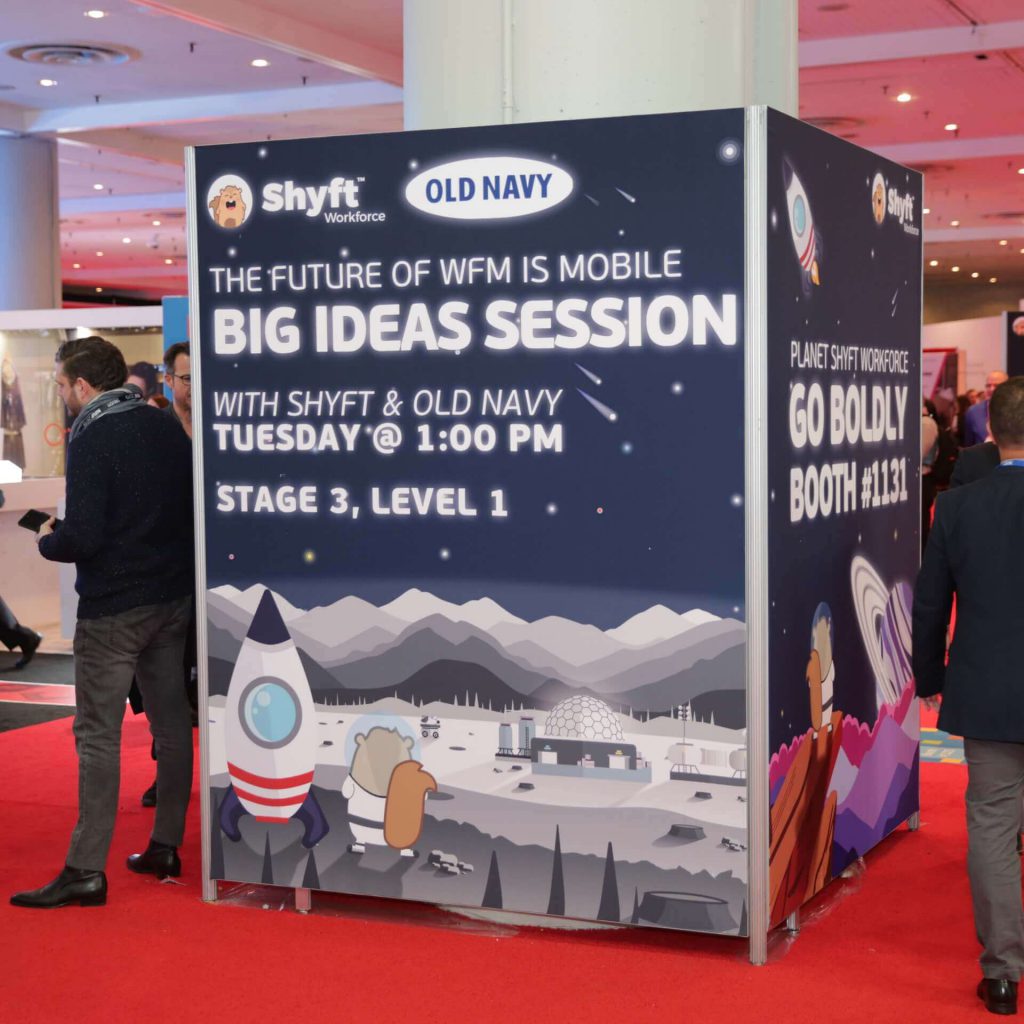 With tomorrow's Big Ideas Session, more meetings and even more presentations to attend, we can't wait to see what Day 3 of NRF has in store. If you haven't had a chance to stop by Booth 1131 to meet with the Shyft team, please do! We'd be happy to discuss the benefits of mobile WFM, run through a demo of our product and answer any questions you may have about Shyft.