Numerous trends in how we do business point to an increasingly mobile workforce. As Millennials have become the generation in the workforce, we're seeing remote working, flexible scheduling, and the "gig economy" grow in popularity. We recently conducted a 6-month survey with a major national brand to document how Shyft empowers employees and helps managers save time and increase conversion.
Employee Schedule Changes
42% of employees need to change their schedules at least twice a month. Shyft helps facilitate these types of schedule changes for workers while reducing absenteeism for employers.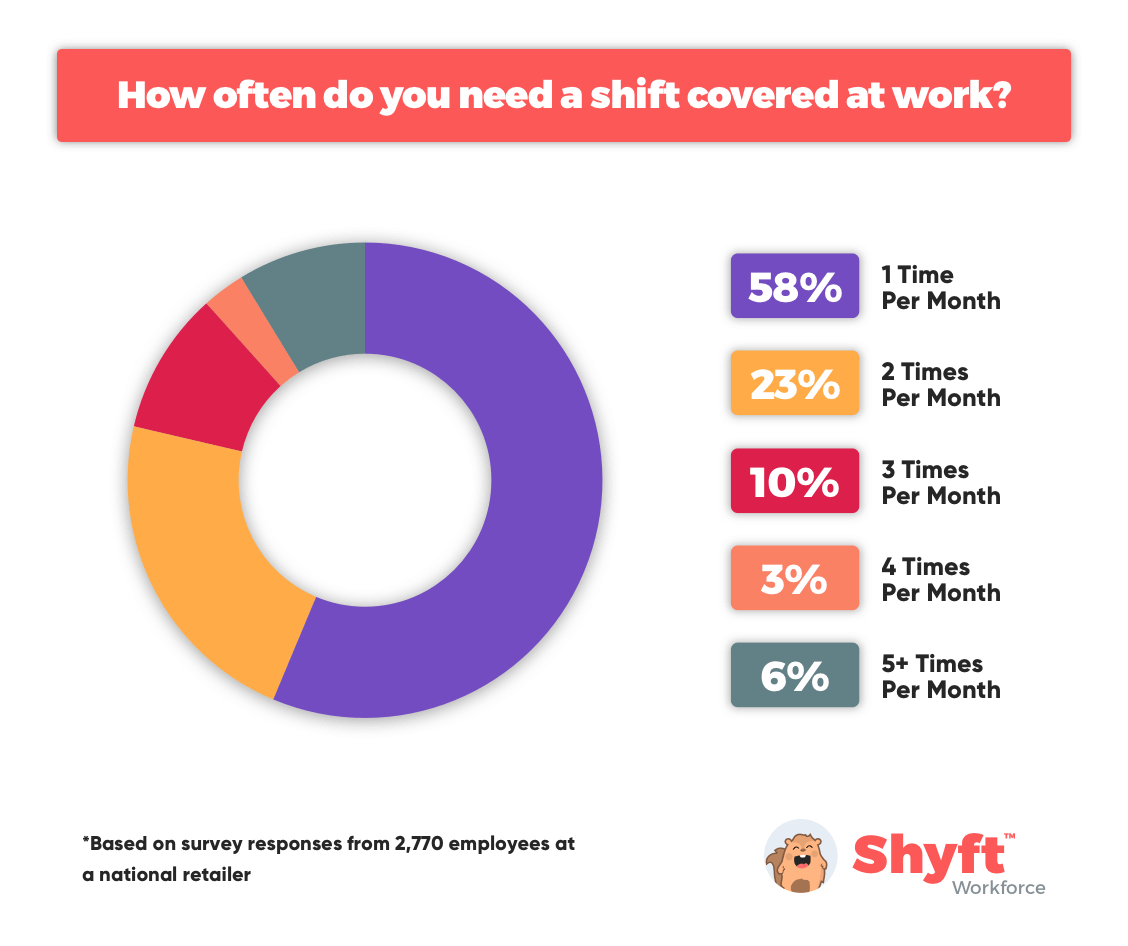 Reducing Absenteeism Through Workforce Management
The Gallup-Healthways Well-Being Index surveyed 94,000 workers across 14 major occupations and found that absenteeism amongst service workers costs the economy $8.5 billion each year in lost productivity.
Additionally, unscheduled absenteeism costs employers roughly $2,660 per shift worker, per year. The costs can be attributed to paying other employees overtime to cover shifts, paying managers or other admin to find replacement workers and the lost productivity of an understaffed business. Understaffed businesses also have lower conversion rates which impact the bottom line.
Schedule Management Before Shyft
Reducing absenteeism and driving conversion is a major goal for employers. We wanted to know, how are businesses (and their employees) trying to get these shifts covered on short notice?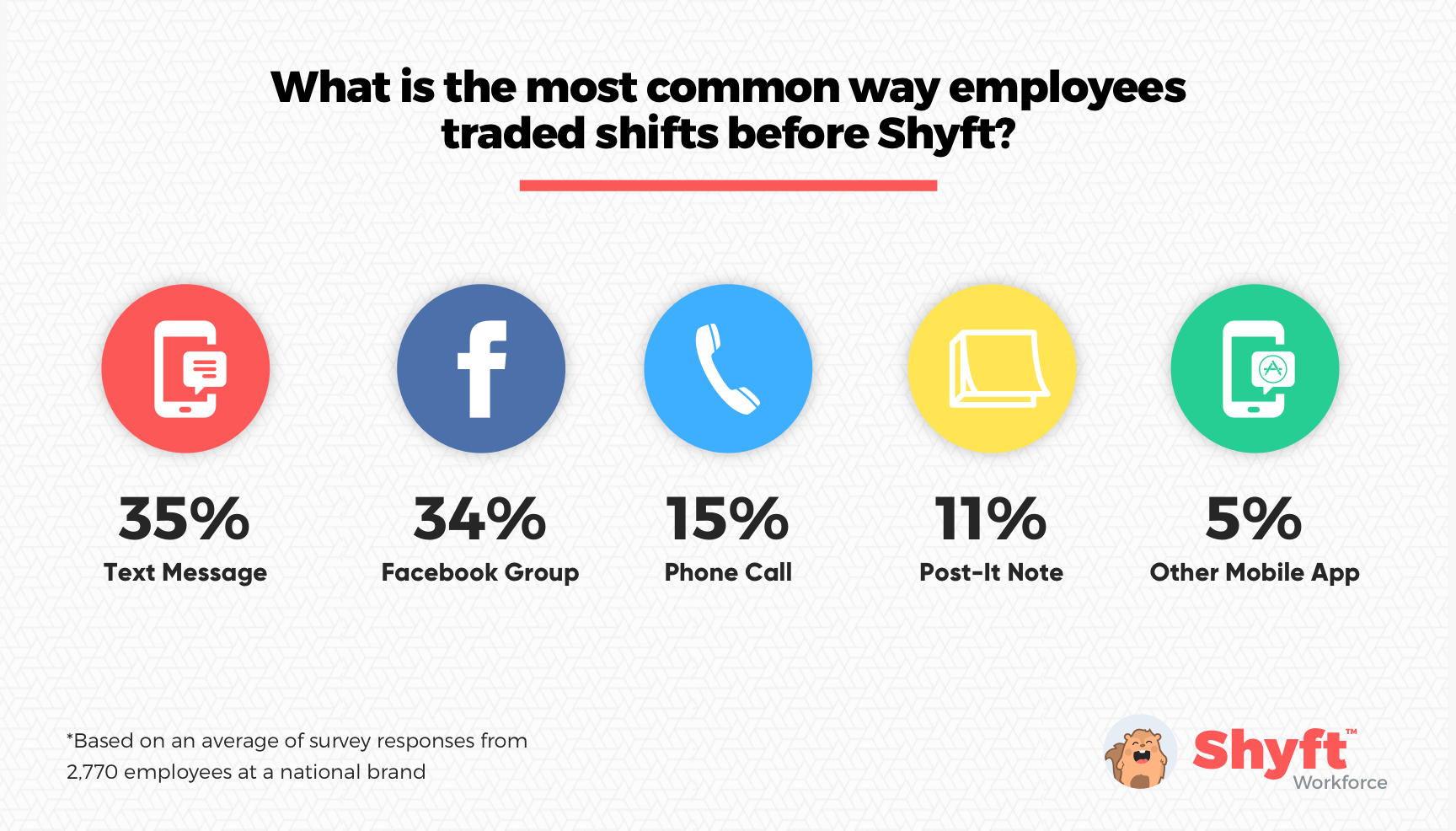 Before Shyft, an average of 35% used text messages, 34% of employees reported using Facebook groups, and the rest would use other apps, phone calls, or Post-It notes.

For employers, this is a problem. Fragmented methods of communication means less shift coverage and increased absenteeism. These methods also do not enable secure record keeping, a requirement for many of the scheduling compliance laws that are expanding throughout the country.
Saving Managers Time Managing Schedules

Our case study shows that Shyft not only works for associates but empowers managers as well. Shyft is getting shifts covered, and it's saving managers time.

With each survey we administered, managers were showing greater time-savings than before. As managers and their associates became more familiar with the app, they reported greater ease in managing their schedules, as well as more time-savings.
Shyft Makes Schedule Management Easier
92% of respondents at the end of our study said that managing schedules became easier with Shyft. Take that, Post-It notes.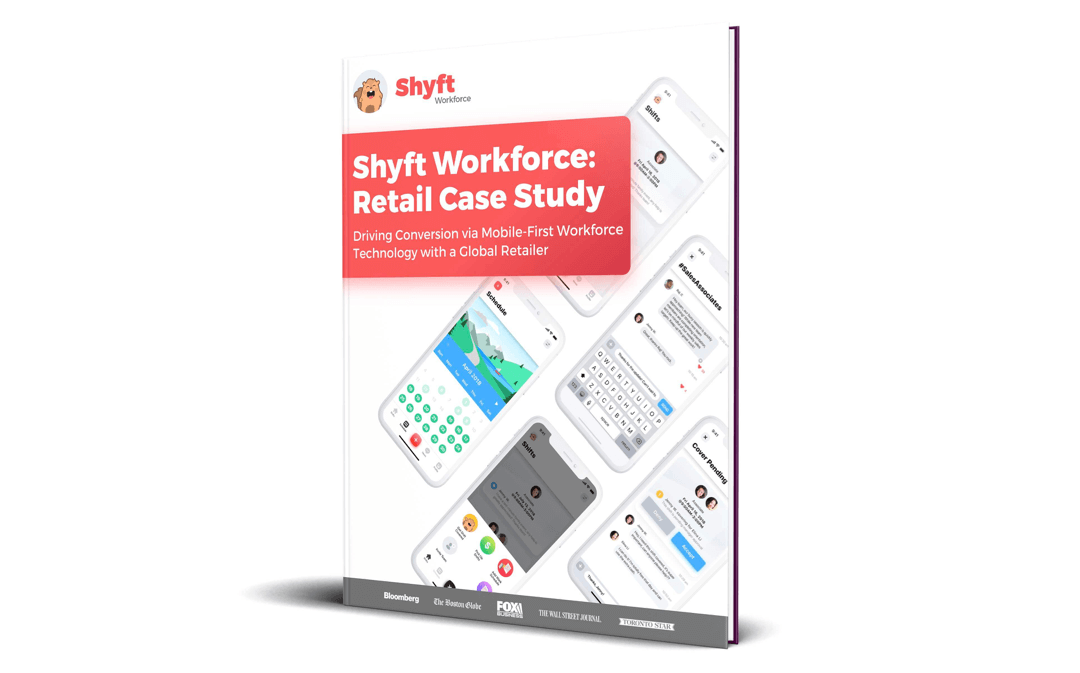 This is only a snippet of Shyft's Case Study. If you'd like a copy of the study, you can download it here.