Gap Inc. Deploys Shyft Across 2,450 Stores in Portfolio of Brands
"Shyft has made a significant difference in enabling store leaders to spend more time focused on delivering for our customers instead of on administrative tasks, while empowering employees to easily cover their shifts when they need to make a change."​
Amy Solliday
Vice President, Old Navy Store Operations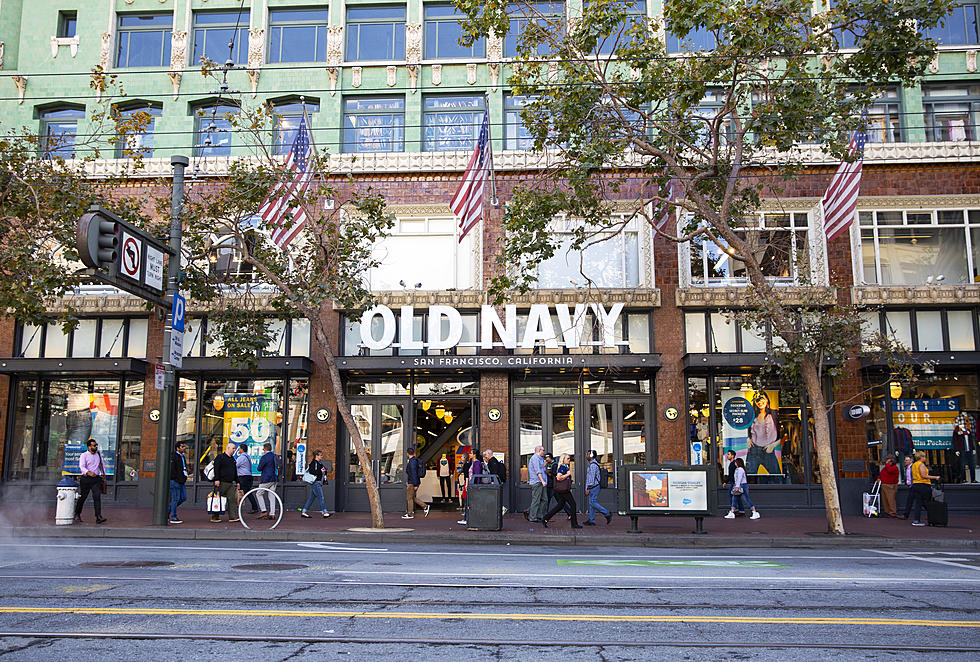 Gap Inc. is a global retailer with $16B in annual sales operating over 3,100 stores across 90 countries. The Gap Inc. family of brands includes Gap, Old Navy, Banana Republic, Athleta, Intermix, and Janie and Jack.
Gap Inc. has a long history of being an innovative and values-based organization, leading retailers in social initiatives that include diversity and inclusion, sustainability, and equal pay. The company also has a history of leading technology innovation in programs that include customer loyalty, omnichannel, and global supply chain.
Enhancing an 'Employee First' Culture with Stable Scheduling and Technology
It is no surprise that Gap Inc., an employee focused company at the forefront of technology innovation, seized the opportunity to participate in the Stable Scheduling study. This program was an academic research project, evaluating how stable scheduling and mobile technology could provide increased schedule security and flexibility for store associates. The Stable Scheduling study was completed in partnership with Gap Inc., and Distinguished Professor Joan C. Williams of UC Hastings, Professor Susan Lambert of the University of Chicago, and Associate Professor Saravanan Kesavan of the University of North Carolina.
The study involved piloting a series of operational and technological changes at 28 stores that were divided into a control group and a treatment group. In both groups, scheduling practice adjustments included a change to provide two-week advanced notice of schedules to all associates, and eliminating the practice of on-call shifts. In the treatment group, stores were provided with a mobile app for shift swapping, managers focused on creating daily and weekly consistency for associate shift start and end times, and a core group of part time employees were provided a soft guarantee of 20 hours.
Improved Business Outcomes
Throughout the study, consistency, predictability, and worker output increased. The study found that the piloted scheduling practices sharply increased median sales by 7% in treatment stores during the pilot period – a dramatic increase in an industry in which companies often work hard to achieve increases of 1–2%. The study also estimated that shifting to more stable schedules, over a 35-week period, yielded $2.9 million in increased revenues in treatment stores.[1]
These scheduling practices also increased labor productivity by 5%. Treatment stores generated an additional $6.20 of revenue per hour of labor compared to control stores. This increase in productivity was likely driven by improved retention of more seasoned sales associates in stores that had shifted to more stable scheduling.[2]
Taking Action
Following the successful study, Gap Inc. started the work to roll out stable scheduling practices and mobile technology to its associates. Several mobile solutions were evaluated, and Shyft Technologies was selected for its ease of use, improved metrics, and overwhelmingly positive associate and manager feedback. Shyft was then deployed across Gap's fleet of 2,450 North American locations to the benefit of 100,000 store associates.
"As a company that seeks to attract and retain the best talent in the business, we recognize the importance of finding ways to enhance and improve the store experience for our employees and customers alike." says Amy Solliday, Vice President of Store Operations at Old Navy. "The Shyft app was first piloted within our Old Navy brand, as we were testing solutions in other Gap Inc. brands. Based on the results of the successful pilot within Old Navy, we made the decision to deploy Shyft across all stores in our portfolio of brands. Shyft has made a significant difference in enabling store leaders to spend more time focused on delivering for our customers instead of on administrative tasks, while empowering employees to easily cover their shifts when they need to make a change" Solliday explains.
Get Started With Shyft Today